Grammys, CBS to honor Bee Gees with tribute concert
LOS ANGELES (AP) — The Recording Academy and CBS will pay tribute to the Bee Gees two days after the Grammys with a concert featuring a range of artists, including Celine Dion, Andra Day, John Legend and Keith Urban.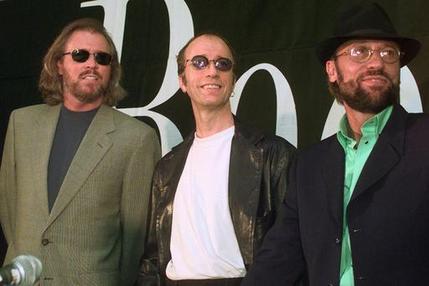 The show, "Stayin' Alive: A Grammy Salute to the Music of the Bee Gees," will mark the 40th anniversary of the pop legends' soundtrack to "Saturday Night Fever," according to a joint announcement released Friday.
Barry Gibb, the sole surviving member and co-founder of the Grammy-winning group who released a solo album late last year, will perform a selection of hits from the soundtrack, which won a Grammy for album of the year for 1978.
The concert will be taped Feb. 14 at the Microsoft Theater, to be broadcast on CBS later this year.
Little Big Town, Nick Jonas, Tori Kelly, Demi Lovato and the Pentatonix are among others to perform, with additions expected.
The Bee Gees "helped make 'Saturday Night Fever' an emblem of 1970s pop culture," said Neil Portnow, president and CEO of The Recording Academy. "With expert harmonies, undeniable groove and a personal charisma matching their on-stage persona, the iconic band of brothers defined not just a genre, but a generation."
Tickets for the show start at $25. Details are available at Axs.com.
The show is similar to joint tribute concerts with AEG Ehrlich Ventures honoring Stevie Wonder, The Beatles and Frank Sinatra.