BigBang to hold exhibition to celebrate 10th anniversary
SEOUL, July 1 (Yonhap) — South Korean boy band BigBang will hold an autobiographical exhibition in Seoul as the third celebratory event for its 10th anniversary, its management agency said Friday.
Dubbed "BigBang10 the Exhibition: A To Z," the exhibition will run from Aug. 5 to Oct. 30 in S-Factory in eastern Seoul, according to YG Entertainment.
The exhibition will reflect the past, present and future of the five-member idol group. Presented in the exhibition will be collections of BigBang's albums, photos, outfits, videos, interviews and music video sets that have been accumulated for the past 10 years since the group's debut in 2006.
One of the highlights of the exhibition is the BigBang-goes-interactive section, where visitors can have a hands-on experience with virtual reality equipment, video materials and the BigBang members' selection of music playlists.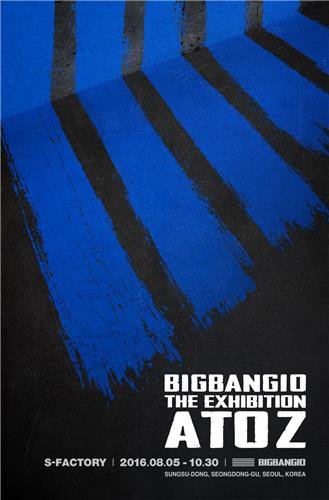 On Thursday, the entertainment agency kicked off a series of BigBang's 10th anniversary events with the launch of the K-pop band's autobiographic film "BigBang Made" in local theaters.
A day earlier, the agency officialized plans to hold a large-scale BigBang concert in Seoul World Cup Stadium in northwestern Seoul.