Actors couple Lee Dong-wook, Suzy break up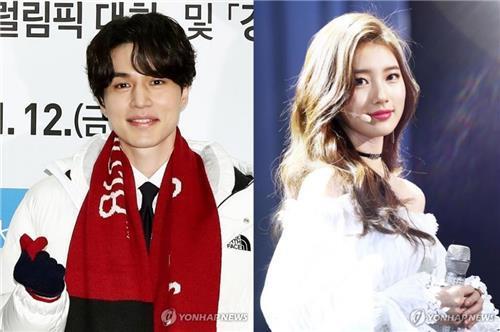 SEOUL, July 2 (Yonhap) — Actor Lee Dong-wook and actor-singer Bae Suzy have separated, ending their four-month romantic relationship, Suzy's agency, JYP Entertainment, said Monday.
The company blamed the two stars' "busy schedule" for the "natural" separation.
The two confirmed they were dating in March. At that time, Lee's agency, Starship Entertainment, said the two became close in private gatherings.
Lee, 36, made his acting debut in 1999 and rose to stardom across Asia for his grim reaper role in "Guardian: The Lonely and Great God," the 2016-2017 megahit drama on the cable channel tvN.
The 23-year-old debuted in 2010 as a member of the disbanded girl group missA. She starred in the SBS TV series "While You Were Sleeping" last year and dropped a solo album in January.