Actors BoA, Joowon dating
SEOUL, Jan. 18 (Yonhap) — Actor Joowon and singer-actress BoA are dating, the former's talent agency said Wednesday, confirming news reports of their romantic relationship.
Earlier in the day, multiple Internet-based newspapers reported that the two celebrities have been dating since late last year.
"The reports are true," an official with Huayi Brothers Entertainment said on condition of anonymity. "The two appear to have been drawn to each other thanks to their common interests such as exercising and watching movies."
As for when and where the stars started seeing each other, the entertainment agency was uninformed.
Joowon, currently shooting the upcoming series "My Sassy Girl" slated to premiere in May, made his debut in the 2006 musical "Altar Boyz" and rose to fame with a string of hit dramas including KBS series "King of Baking, Kim Takgu," "Ojakgyo Family," "Bridal Mask," and "Good Doctor" and MBC drama "7th Grade Civil Servant." In 2015, he was awarded the grand prize at the SBS Drama Awards for his performance in the drama "Yong-Pal."
The celebrity is to begin mandatory military service this year, as all able-bodied South Korean men are subject to compulsory military service for about two years in a country that faces North Korea across a heavily fortified border.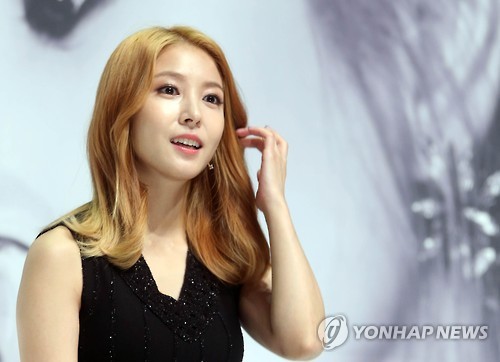 BoA, the first idol singer to spark up "hallyu," or the Asia-wide boom of Korean pop culture, debuted as a teen star in 2000 with her first album "ID: PeaceB." She later had consecutive hit releases including "Number One" and "Atlantic Girl." Her success won her a director position at her management company S.M. Entertainment.
The idol-turned-actress, who was recently applauded for stable acting in the JTBC drama "My Wife's Having an Affair this Week," is currently preparing for an upcoming album.