Actor Joo Jin-mo denies dating rumors with Chinese actress
SEOUL, July 6 (Yonhap) — South Korean actor Joo Jin-mo dismissed rumors that he is in romantic relationship with Chinese actress Zhang Li, the South Korean celebrity's management agency said on Wednesday.
"The two have become close since they worked on the same television series, but they are just friends, not lovers," said an official from Joo's agency, Fantagio Corp.
"The photographs published by Chinese local press show the two attending a group event, accompanied by the manager and many others."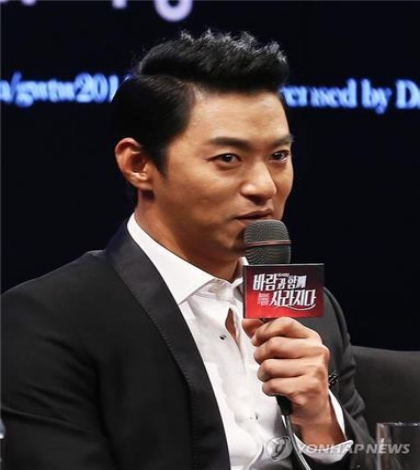 The denial came on the same day a Chinese tabloid revealed photos of the two celebrities walking down the street together and getting into a car, along with a video clip.
Joo, 41, and Zhang, nine years his junior, became acquainted after they filmed the television series "Honey I'm Sorry" on Chinese broadcaster TBA in February.
The 30-episode show is tentatively slated to launch late this summer.
After his debut in 1999 with the film "Dance Dance," Joo has had a strong presence on both the silver and small screens. Some of the prolific actor's works include films "Friend: The Great Legacy," "Gabi," "A Frozen Flower" and "Wanee & Junah."
Among the most well-known television shows by Joo are "Beloved Eun-dong," "Empress Ki, "Bichunmoo" and "Fashion 70′s."