They definitely got game
Korean bobsledders dominate America's Cup
By Kim Tong-hyung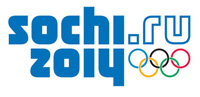 There isn't a single bobsleigh track in Korea, but its athletes continue to show improving ability to bomb down a frozen track.
The country's male stars Won Yun-jong and Seo Yeong-woo took their second gold medal in as many days with a time of one minute and 51.71 seconds in the North America Cup in Lake Placid, New York, on Friday (KST).
Their compatriots Kim Dong-hyun and Jung Jung-lin, who won the silver on Thursday, managed a bronze in their final tune-up before next month's Winter Olympics in Sochi, Russia.
On the women's side, Kim Seon-ok and Shin Mi-hwa took the bronze medal in the two-woman race with a time of one minute and 58.62 seconds, which represented Korea's first medal in the female competition in an international event. The performance put the women safely on course to qualify for the Olympics.
The Won-Seo duo has already booked their spots in Sochi and the team of Kim and Jung appears likely to feature in the Olympics as well.
Korea had failed to send bobsledding athletes to the Olympics before the 2010 Games in Vancouver, where the four-man team of Kang Kwang-bae, Lee Jin-hee, Kim Jung-su and Kim Dong-hyun finished a better-than-expected 19th.
However, the performance of Korean athletes has rapidly improved in the last couple of years. It was in March last year when the team of Won and Jung topped the two-man race in a North America Cup event to bring home the country's first gold medal in an international event. The country has since won five more golds _ Won being involved in all of them.
There are 30 Olympic spots for both the two-man and four-man events in Sochi. Based on the accumulated points of the pilots as of Jan. 20, the top three countries in the world ranks will each be able to send three teams to the events and the next six nations two teams.
There is also a pilot's individual point factor; male pilots must rank within the top 50 of the world rankings to compete at the Games. In the two-man world rankings, Won currently stands at 19th and Kim at 24th.