Seoul lawyers file petition to U.N. to meet with N. Korean defectors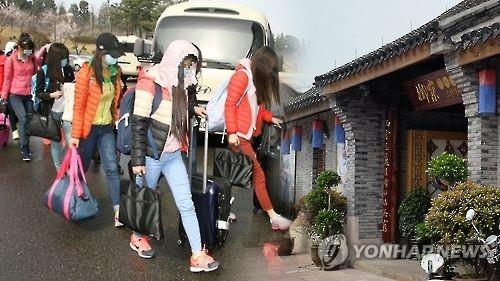 SEOUL, (Yonhap) — A local lawyers association sent a petition to the United Nations last week, asking the international body to help them meet with the North Koreans who defected en masse in April.
A group of North Koreans — one male manager and 12 female employees — who worked at a restaurant in the Chinese eastern port city of Ningbo defected to South Korea in early April amid toughened international sanctions against the reclusive country.
The Lawyers for a Democratic Society, or Minbyun, has been calling on the local authorities to arrange a meeting with the defectors, who are currently under the protection of the South's intelligence agency, in a bid to clarify the North's claim that they were kidnapped by Seoul.
The South Korean government rejected the request, saying that the defectors made the decision on their own free will.
Amid disagreement over the meeting, the association filed the petition on Friday, seeking the U.N. to take due measures to allow them have a meeting with the defectors.