S. Korea's life expectancy reaches 81 yrs in 2013
SEOUL, Sept. 15 (Yonhap) — South Korea's life expectancy has increased at a rapid rate over the past two decades largely on advances in medical services, while that of communist North Korea climbed at less than half the speed of the South, a report showed Thursday.
According to the Korea Insurance Research Institute (KIRI), South Korea's life expectancy came to 81 years as of end-2013, up 8.6 years from 72.5 years in 1990.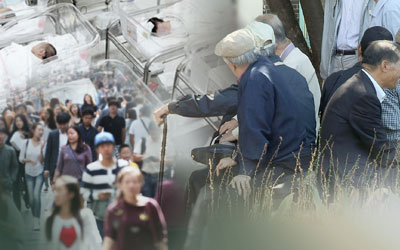 The increase compared with North Korea's 3.3-year gain over the cited period, KIRI said, citing related data from the Washington-based Institute for Health Metrics and Evaluation.
The large increase in South Korea's life expectancy was mostly attributed to medical advances, with the life expectancy of people diagnosed with cardiovascular diseases growing an average 3.9 years, according to the report.
The life expectancy of cancer patients also gained one year over the 23-year period, while that of people with respiratory diseases added 0.8 year.
A drop in the number of deaths from car accidents over the cited period also helped extend the life span of South Koreans, KIRI said.
Suicides, on the other hand, have apparently grown in numbers over the cited period, reducing the life expectancy of South Koreans by 0.2 year, it added.