Park Yu-chun, 3 others involving sexual assault case banned from leaving country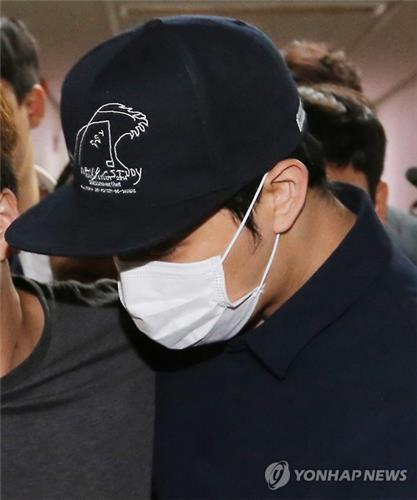 SEOUL, June 24 (Yonhap) — Police said Friday that they have banned Park Yu-chun, the troubled member of popular K-pop boy band JYJ, from leaving the country pending investigation into sexual assault allegations raised against him.
The 30-year-old singer-actor has been embroiled in a scandal as four different women filed complaints against Park in recent weeks, claiming they were raped by him, with the first case dating back to 2014 and the latest allegedly taking place this month.
On Monday, Park lodged a false accusation complaint against the first woman who alleged she was raped by him. The woman, whose identity was withheld, dropped the case last week, saying "there was no coercion."
According to the Gangnam Police Station in Seoul, Park and the woman along with two men known to be her boyfriend and a cousin, respectively, were banned from leaving the country.
Police also said that they raided four local bars to secure documents and accounting books deemed to be needed for their investigation into swirling rumors that prostitution and gangsters might have been involved.
The management agency for Park claimed that the woman's boyfriend and the cousin demanded money before lodging the complaints. Police later confirmed that the man known to be her cousin has been on their gangster watch list for years.
Park is currently serving his military duty as a public agent at a local district office in Seoul.