Nexon buys stroller maker Stokke
By Park Ji-won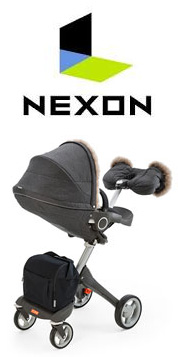 NXC, the largest shareholder of the Korean game company Nexon, has bought a Norwegian children's premium furniture and stroller maker "for investment purposes," according to the firm, Monday.
Nexon said that NXMH, a global investment arm of NXC, has signed a deal to purchase Stokke for investment, declining to disclose sales terms including the price.
Industry watchers, however, speculate the deal is worth around 3 billion kroner ($483 million).
Stokke, founded in 1932 and headquartered in Alesund, a city in western Norway, is well-known in Europe for its solid presence in recent decades.
"We have spent a lot of time evaluating Stokke and believe the company has a strong global brand with significant international growth potential combined with a solid employee base," NXC CEO Kim Jung-ju said.
The deal was first suggested by the head of NXMH's Belgium division to invest in the Norwegian firm, according to sources.
Critics say the deal is part of NXC's efforts to expand its business into the children's market, especially in China where there are potential buyers with its recently weakened regulation on child birth.
NXMH has also bought the largest online Lego shopping mall in June, Brick Link, which sells Lego products around the world.
In Korea, Stokke's flagship baby strollers are sold at premium prices, from $700 to $1,500. They garnered attention from customers because of their high price and unique title ㅡ "Luxury strollers for celebrities."
The firm is likely to actively jump into mergers and acquisition (M&A) deals for business expansion.
"We are open to any investment in any field if it will bring about a synergy effect with our existing businesses. We decided to buy the firm because it has a lot in common in business vision with our group, such as interest in corporate social responsibility activities for children," Director Lee Jae-kyo at NXC said.
"We will let the existing Stokke's employees run the business."