Mission trip creates indelible memories
TIJUANA, MEXICO-On the early morning of Saturday, July 16th, around fifty students from the Los Angeles, Brea, and Irvine branches of Global Youth Mis- sion headed towards Tijuana, Mexico to help at an orphanage and drop off dona- tions at the local rehabilitation center.
When I think of a rehabilitation center, an image of stark white walls, the poi- gnant scent of antiseptics, and rooms spate with comfortable furniture comes to mind. My initial perception and its juxtaposition against the harsh reality of the rehabilitation center in Mexico -the inadequate lighting, the acrid scent, the cramped bunk beds, the dust-ridden floor, and the crumbling infrastructure-unsettlingly shocked me. As I carried bags of food, body wash, and toothpaste into the building, I could not help but notice how greatly my mind had been sterilized by the lavishness of America' s facilities. Tattered clothes hung from a drooping clothesline and blankets gathered dust as they lay out in the sun.
As we gathered in the shade, one of the men there gave us a warm welcome and invited us inside. The dim lighting and the low ceiling drew my eyes to the cramped beds; the sight of a dirty teddy bear sprawled on one of the beds tugged painfully on my mind. I stumbled towards the sounds of voices coming from the main room. As I stepped inside, I saw bunk beds cramped together against the walls, people sitting in rows of chairs in the middle of the room, and a man in the front leading a sermon at a makeshift podium. His kind, feeble voice murmured", God bless you all," as we shuffled past him. I shook the hand of the man who reached out to me first; I felt tears push from beneath my eyelids as I felt his aged, calloused fingers grasp mine and saw his eyes hold the weight of unspoken kind- ness. I was thankful for the dim lighting as I averted my eyes to silently tear up after every feeble handshake -especially after I shook hands with a man with one arm, his light smile evidently holding a painful past.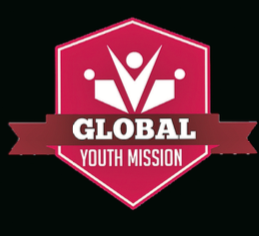 The sun was blinding as I stepped out- side and boarded the bus. As I looked out the window, I thought I could hear the whispers of" God bless you all" still linger- ing in my ears.