Lee Seung-hoon to leadoff for Korea
Sochi Olympic Schedule for Korean Athletes (in Korean and PST)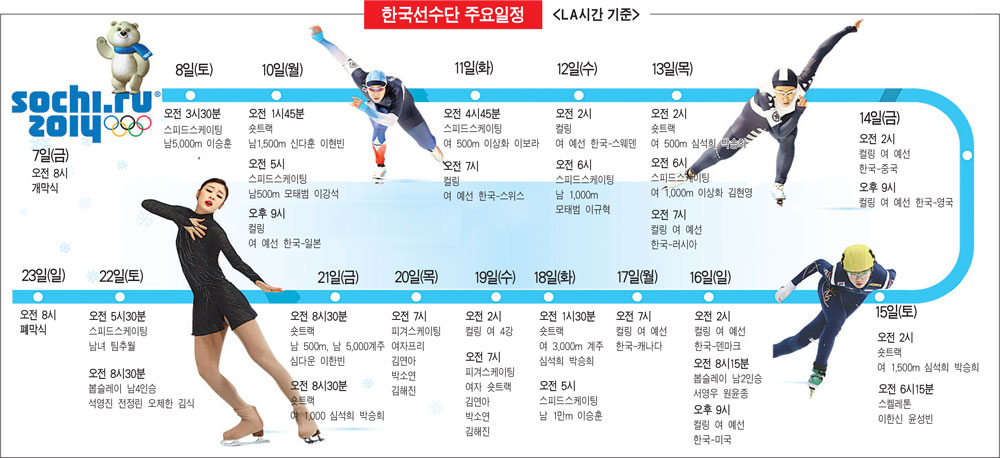 Following the Olympics could be an overwhelming challenge. There will be 98 gold medals won over 16 days of competition, with nearly 2,900 athletes from 87 nations competing. It's inevitable that viewers will pick and choose what events they want to watch. Here is the Korean athletes' competition schedule to help you.
Speed skater Lee Seung-hoon will kick off Korea's medal hunt on 3:30 a.m. PST Saturday in the men's 5,000-meter event. Lee will face Sven Kramer of the Netherlands, the reigning Olympic champion, six-time world all-round champion and record holder in the 5,000-meter, 10,000-meter and team pursuit.
Kramer hopes to pull off the triple crown that eluded him at the Vancouver Games.