Korean smartphone users spend 43 minutes per day playing mobile games
SEOUL, Sept. 20 (Yonhap) — South Korean smartphone users spend an average 43 minutes per day in playing mobile games, a survey showed on Tuesday.
According to the survey of 23,626 smartphone users, conducted in August by WiseApp, an app analytics company, the respondents spend an average 43 minutes per day, or 4 minutes and 28 second per session in a day.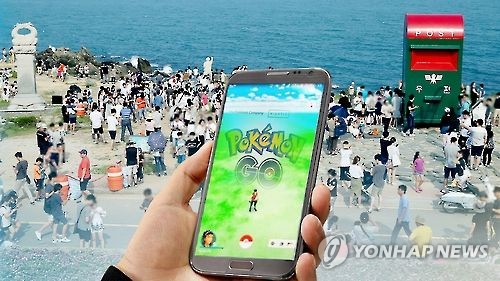 The most popular game app was the "Everybody's Marble" run by KaKaoTalk, the nation's biggest mobile messenger app, the survey showed.
The "Minecraft" and the "Come and Play for Myhome for KaKao" came second and third, respectively, according to the survey.
The number of South Koreans who have downloaded the popular "Pokemon Go" augmented reality game was estimated at about 1.09 million in August, down about 500,000 users from a month earlier.
The survey has a margin of sampling error of plus or minus 0.64 percentage point.