Korea to meet Venezuela in first A match after World Cup disappointment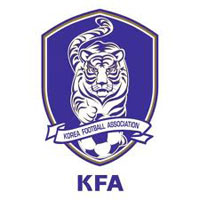 South Korea's national football team is expected to take on Venezuela in its first A match since its early shutout in the Brazil FIFA World Cup, the country's governing body for the popular sport said Saturday.
According to the Korea Football Association (KFA), the friendly versus the South American team will take place on Sept. 5. It likely will be the first one for Korea's new head coach, who has yet to be selected.
Four days after the match with Venezuela, Korea will take on Uruguay, followed by a match with Jordan on Nov. 14, the KFA said.
The string of friendlies is expected to help the team to prepare for the 2015 Asian Cup tournament to be held in Australia.
Uruguay and Venezuela are rated as having superior capabilities on the pitch, which could be a challenge for the new head coach.
Venezuela did not make this year's World Cup, yet it is No. 30 in FIFA's global rankings, much higher than the 56th-ranked South Korea, and it is viewed as an emerging team with considerable potential.
Sixth-ranked Uruguay is an established player in the global football scene and one of the more respected teams in Latin America. It made it to the round of 16 in the World Cup.