Groupon to buy Ticket Monster for $260M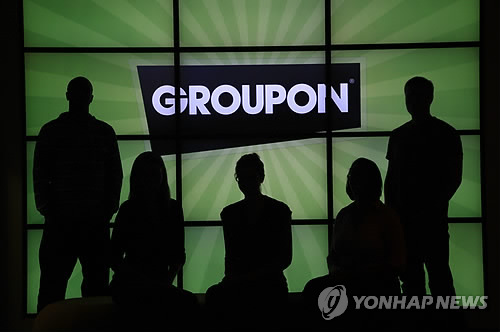 By Kim Rahn
Ticket Monster, one of Korea's major social commerce service providers, will be acquired by Groupon, the world's No. 1 player in the sector, according to company officials, Friday.
The takeover comes about two years after Groupon's rival deal-of-the-day website LivingSocial acquired the Korean firm in 2011. It was part of Groupon's mobile business expansion plan in Asia, especially in Korea. Announcing its third-quarter performance, Groupon said Thursday it is buying Ticket Monster for $260 million in cash and stocks.
They expect the merger process to be completed in the first half of next year. Ticket Monster will entirely be owned by Groupon if the country's anti-trust regulator approves the deal.
After the merger, Ticket Monster will maintain the brand name, and its key executives and staffers will be able to keep working there. Officials of Ticket Monster said the acquisition and Groupon's support will give the company competitiveness for sustainable growth in Korea where the social commerce market is growing at the world's fastest pace.
"I'm glad to join the vision and scale of Groupon, which seeks innovation for sellers, buyers and partners as the world's representative social commerce service provider," said Daniel Shin, CEO and co-founder of Ticket Monster. "We'll create a bigger business opportunity by combining Ticket Monster's knowhow on social commerce built in the last three years and Groupon's global networks," Shin explained.
Groupon CEO Eric Lefkofsky said in a statement, "Ticket Monster is a perfect fit for Groupon as we continue to transition our business globally from a flash sale email model to a mobile commerce marketplace. Ticket Monster has a vibrant and growing marketplace in one of the world's largest ecommerce markets. Coupled with outstanding mobile penetration and expertise in local, travel and products, they will help us accelerate our overall growth, provide immediate scale and serve as a cornerstone for our operations in Asia."
Groupon Korea started business here in March 2011. Despite the global presence, it has had a tough game against strong rivals of Ticket Monster, Coupang and WeMakePrice.
Ticket Monster, which started operating in 2010, has grown rapidly to become one of the nation's top social commerce service providers. It recorded annual transactions worth more than 900 billion won as of this month, the largest among local service providers. More than half of its transactions were done on mobile devices.