FACEBOOK TWEAKS RACE-BASED AD TARGETING POLICY
NEW YORK (AP) — Facebook says it will no longer allowadvertisers to use ethnicity as a filter when it comes to targeting or hiding ads offering housing, employment or credit.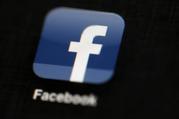 The changes come after ProPublica reported that , besides hobbies and interests, advertisers could exclude specific races from seeing their ads. This could be illegal in some circumstances, such as with housing ads.
Although Facebook doesn't actually ask users their race, the service can make a pretty good guess based on other information users share.
On Friday, Facebook said discriminatory ads have "no place" on the site. Rather, it says the filters are designed for reaching "multicultural audiences with more relevant advertising." Race and ethnicity filters will still be allowed for ads that aren't about housing, employment or credit.