CHINA'S OVERSEAS TAKEOVER SPREE MEETS GROWING RESISTANCE
HONG KONG (AP) — Corporate China's global shopping binge barreled on this week with more multibillion dollar deals, but Beijing is starting to discover that there are limits to what its money can buy.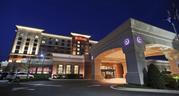 In recent days German and European Union officials have moved to tighten up scrutiny or even block high-profile acquisitions in the latest sign of growing opposition to Chinese purchases of companies in key industries due to national security or competition concerns.
Swiss chemical giant Syngenta said Tuesday that EU regulators examining its proposed $43 billion takeover by state-owned ChemChina have "recently requested a large amount of additional information," which will drag the approval process out into the first quarter of next year.
At about the same time, the German government withdrew clearance for a Chinese company to buy semiconductor equipment maker Aixtron in a $670 million deal over unspecified security-related concerns – a decision that threatens to complicate German Economy Minister Sigmar Gabriel's trade visit to China next week.
"The surge in Chinese acquisitions of high-tech companies certainly has policymakers on high alert, especially in Germany," said Bjorn Conrad, vice president of research at the Mercator Institute for China Studies in Berlin, which tracks China's overseas investment. "That is because China is not playing by the rules."
He said some of the deals reflect a political strategy in which state-owned Chinese companies, spurred by an aggressive outbound industrial policy, unfairly exploit Europe's open markets to gobble up companies with core technologies to speed the country's technological advance.
European policymakers "are not naive when it comes to government-driven acquisitions. They will apply a much higher level of scrutiny in the future," Conrad said.
Chinese companies have invested nearly $200 billion so far this year in overseas firms, almost double the amount for all of 2015, according to Dealogic. The transactions have included a German robot maker, a Finnish video game company and an American appliance maker.
Just this week, HNA Group paid $6.5 billion for a 25 percent stake in the Hilton hotel chain, after one of its units earlier this year bought Carlson Hotels, operator of the Radisson and Country Inns & Suites brands. Meanwhile, Beijing-based China Oceanwide Holdings Group agreed to buy U.S. insurer Genworth Financial for $2.7 billion.
However, about $40 billion in proposed Chinese purchases has been cancelled since the start of 2015, reflecting resistance to such deals, according to Dealogic.
In Australia, the government blocked a Chinese group from leasing a Sydney electricity grid in an unusual turnaround, citing classified national security reasons. The deal involving state-owned State Grid Corp. and Hong Kong-based Cheung Kong Infrastructure group would have earned the government more than 10 billion Australian dollars (then-$7.6 billion).
The August decision was unusual in that the government had initially invited the companies to bid and only rejected them at the last minute on general security concerns unrelated to any specific country, said Hans Hendrischke, a professor at the University of Sydney Business School who specializes in Chinese investment in Australia.
However, "overall, certainly, I think the political outcome is clearly that the perception is created as if all of these are somehow directed against Chinese acquisitions of assets in foreign countries."
The concerns mirror those in the U.S.
Last month, 16 lawmakers wrote to the Government Accountability Office calling for a review of the Committee on Foreign Investment in the U.S., a federal inter-agency panel also known as CFIUS, saying it should be updated or expanded to keep pace with the surge of foreign acquisitions in strategically important sectors.
Specifically, the letter said the committee's powers might need to be widened in light of Chinese conglomerate Dalian Wanda's recent purchases of U.S. theater chains and the Hollywood studio Legendary Entertainment, citing fears about Beijing's censorship and propaganda efforts.
Tighter scrutiny by CFIUS or the prospect of it has already thwarted some high-tech deals.
State-owned Tsinghua Unisplendour in February scrapped a plan to buy a 15 percent stake in disk drive maker Western Digital, which would have made it the biggest shareholder, after the committee decided to investigate the $3.8 billion investment on national security grounds. A month earlier, electronics giant Philips aborted the sale of a majority stake in its LED components and auto lighting business to Chinese investor GO Scale Capital.