U.S., China begin consultations on new U.N. resolution on N. Korea
NEW YORK, Sept. 14 (Yonhap) — The United States and China have begun exchanging views on the level of new U.N. Security Council sanctions to be adopted on North Korea in response to Pyongyang's fifth nuclear test, a diplomatic source said Wednesday.
The U.S. recently sent China a document outlining its proposal of new sanctions, the source said on condition of anonymity, meaning that the two countries have begun coordinating views on the scope and level of sanctions, even though a draft resolution has not been put together yet.
Last week, the Security Council held urgent consultations to discuss the North's nuclear test. After the meeting, the council condemned the test and pledged to immediately begin work on a new resolution imposing sanctions on the North.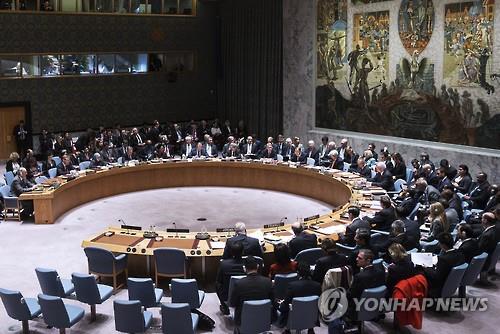 South Korea's U.N. Ambassador Oh Joon also told South Korean correspondents that discussions have begun on a new resolution, adding that the U.S. and China will be the main players leading consultations on the resolution.
A day earlier, China expressed support for the Security Council taking measures against the North. China's Foreign Ministry said "it is necessary for the Security Council to further respond to the nuclear test by the DPRK, and their response should be focused on nuclear activities by the DPRK for the purpose of resolving the Korean nuclear issue and safeguarding peace and stability of the Korean Peninsula."
Oh said that it took three months for the Security Council to adopt a new resolution after the North's fourth nuclear test in January, and that members of the council hope to adopt a new resolution faster than last time.
The ambassador said he expects the new resolution to close loopholes in the previous one and add new tougher restrictions that were excluded from the last resolution.
U.N. watchers say that a new resolution could include banning the North's labor exports, restricting the North's textile exports to China, suspending fuel provision to the North and removing the "livelihood purposes" exemption from the ban on the North's mineral exports.