RICHARD MARX SAYS HE'S NO 'BIG HERO' AFTER PLANE INCIDENT
LOS ANGELES (AP) — Richard Marx says he wasn't a hero for apparently intervening after an unruly passenger disrupted a Korean Air flight and had to be restrained.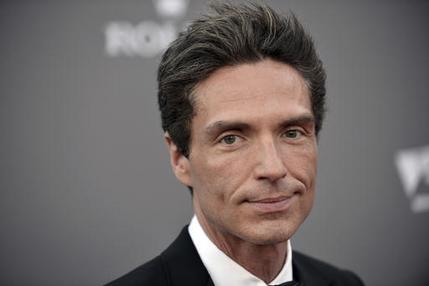 Marx and his wife, Daisy Fuentes, documented the incident on Facebook and Instagram on Tuesday. The "Right Here Waiting" singer and Fuentes, a former MTV VJ, were married last year.
Fuentes wrote that her husband was the first to help subdue the man, and Marx criticized the flight crew for failing to properly restrain the man.
A Korean Air spokesman confirmed the incident aboard the flight from Hanoi to Seoul and that photos on Marx's Facebook page were shot during the flight. Cho Hyun Mook said the matter was under investigation and that it appears that crew members responded in accordance with airline policies.
Marx posted a later update saying he and Fuentes were home safe and saying he wasn't a "big 'hero'" but "just did what I would hope anyone would do in the same situation."
Citing Incheon police, the Yonhap News Agency reported that the passenger was a 34-year-old South Korean man who became drunk after having two and a half glasses of hard liquor on the flight. Incheon police officials could not be reached for comment.