Lee Hyo-ri drops teaser for 'Black' music video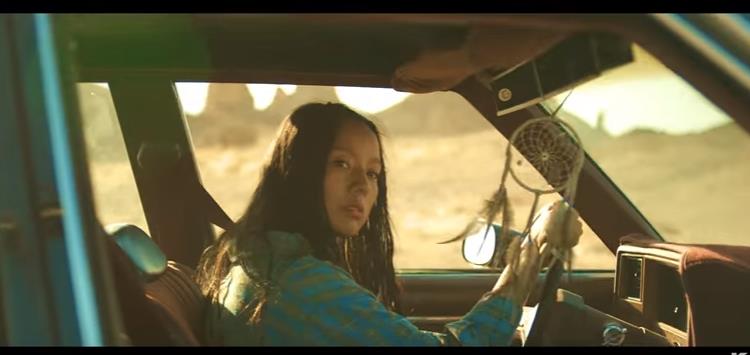 SEOUL, July 3 (Yonhap) — K-pop diva Lee Hyo-ri unveiled a teaser for the music video of "Black," the title song of her first new album in four years.
Kiwi Media Group, which represents the former girl group FIN.K.L member, released the teaser snippet of the new music video on its social media July 3. Lee's sixth solo album, also titled "Black," will come out July 4.
The footage shows Lee has taken an about-face move in contrast with her past vibrant and sexy image, with the chanteuse, appearing exhausted and dehydrated, walking through a vast desert in search for water.
The mid-tempo song, free of electronic sound, also has a band-heavy quality to it, arranged using jangly electronic guitars, and hefty bass and drum sounds
The former dance music icon collaborated with composer Kim Do-hyun for her self-produced album, a follow-up to her fifth full-length album "Monochrome" out in May 2013.
Singer-songwriter Lee Juck and several hip-hop artists with Psychedelic Records, a label owned by Kiwi Media, have also chipped in the production.
The new album will include songs written and composed by the singer, according to the agency.
Lee — who resettled on Jeju Island to live in relative seclusion after marrying guitarist Lee Sang-soon in 2013 — signed with Kiwi Media Group late last year and has been busy producing her new album.