Kep1er sings about magical love in 5th EP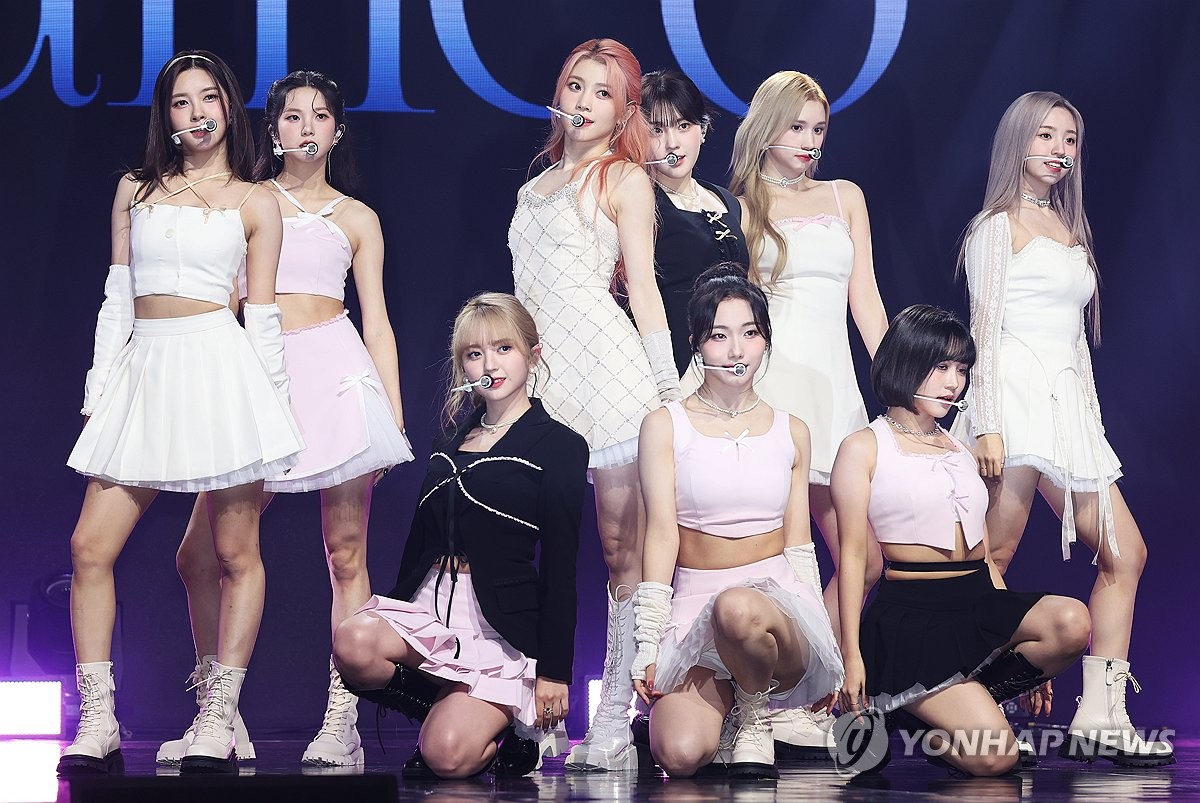 K-pop girl group Kep1er returned Monday with its fifth EP, "Magic Hour," which continues the concept of lovestruck girls from its previous album.
The new release comes five months after the group's fourth EP, "Lovestruck!," which was released in April.
"If 'Lovestruck!' captured girls who were thrilled and excited after falling in love for the first time in their life, 'Magic Hour' depicted them loving to the fullest while spending a magical time," team leader Yujin said during a media showcase for the fifth EP.
The album comprises five tracks, led by "Galileo," alongside "The Door," "Love on Lock," "Tropical Light" and "Tape."
The main track, "Galileo," is of the disco-funk genre that combines a refreshing and groovy guitar riff with Kep1er's versatile vocals. Its lyrics are about the girls' attempts to observe and define the feeling of love, imagining that their love reaches their loved ones if they open the window and cast hearts into the sky.
"We wittily used the research of astronomer Galileo Galilei on heliocentrism to express the feeling that the whole world revolves around love," Chaehyun said of the song.
The nine-piece group has challenged themselves with unit songs for the first time since their debut in January last year. Yujin, Xiaoting, Youngeun and Yeseo participated in "Tropical Light," while Mashiro, Chaehyun, Dayeon, Hikaru and Huening Bahiyyih took part in "Tape."
"When we were preparing for the album, we listened to both songs and were asked to raise our hands for the song we wanted to do," Dayeon said when questioned how the units were formed. "It will be fun to listen to because (the units') vocal styles are so different."
Kep1er is a project group that was formed through music cable channel Mnet's "Girls Planet 999″ with a planned activity period of two and a half years. However, there have been media reports that the group is in discussions to extend its activities, which has drawn keen attention in the music industry.
If Kep1er extends its activities, it will be the first group created through an idol audition show to do so.
Asked if the team will remain active past the planned period, Yujin did not give a direct answer to the question. However, she expressed her desire to focus on the group's current activities and show fans a good image.