Fox News says Tucker Carlson to take Megyn Kelly time slot
NEW YORK (AP) — Fox News Channel says that veteran pundit Tucker Carlson will replace Megyn Kelly in the network's coveted 9 p.m. time slot sandwiched between Bill O'Reilly and Sean Hannity.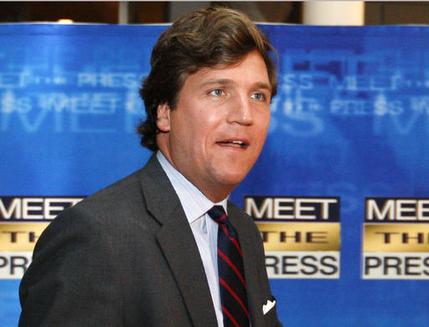 The network also said that Martha MacCallum will move into Carlson's 7 p.m. time slot – at least temporarily. She will host a show called "The First 100 Days" to coincide with the beginning of the Trump administration.
Carlson, once a host of "Crossfire" on CNN, replaced Greta Van Susteren in Fox's evening lineup this fall and the network has been pleased with the show's ratings.
Kelly announced on Tuesday that she is leaving Fox to go to NBC News where she'll host a daytime talk show and a weekend newsmagazine. Her last Fox show is on Friday.