Crayon Pop, B1A4 added
Sim Soo-bong, Jung Dong-ha, Kim Jong-seo also get on board
Tickets on sale for May 3rd, 6 p.m. event at the Hollywood Bowl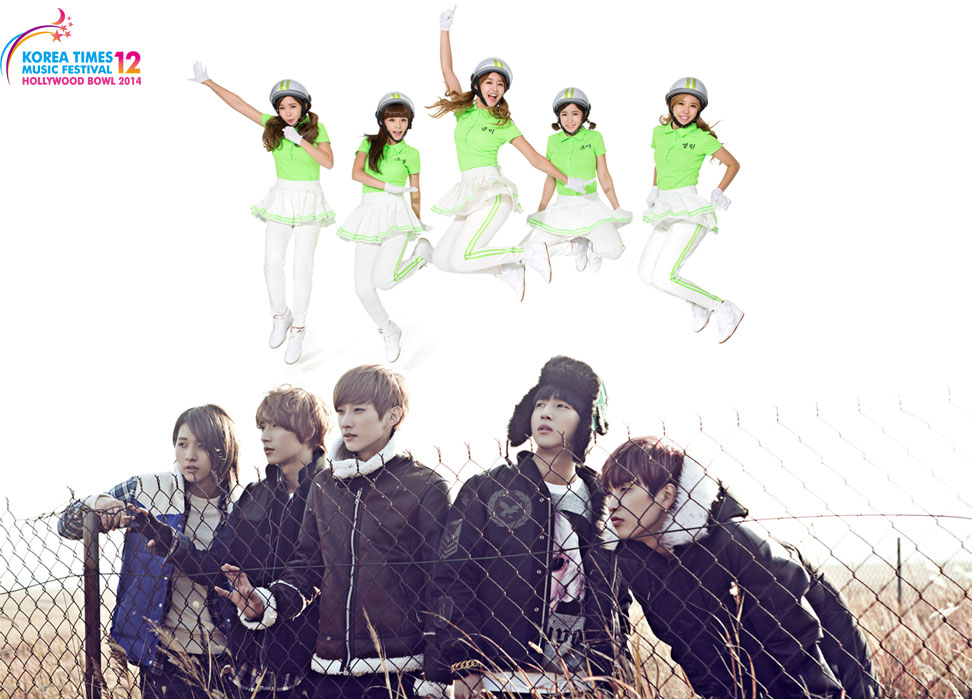 Crayon Pop, B1A4, Jung Dong-ha, Kim Jong-seo, and Sim Soo-bong have been added to the Korea Times' Hollywood Bowl Korean Music Festival 2014 to be held on May 3.
They will be joining 2AM, Dal Shabet, Insooni and Ulala Session.
The KMF is an annual festival that brings together the LA Korean American community, as well as out-of-towners, with musical acts for all ages.
Buy tickets at http://ktmf.koreatimes.com or at The Korea Times offices located at 4525 Wilshire Blvd. For more information, call (323) 692-2055.