2AM Performs Xmas Concert in L.A. on Dec. 15
Christmas Concert in Los Angeles Set for Dec. 15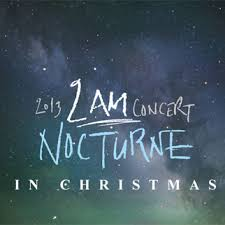 The popular four-member Korean boy group 2AM is bringing their Christmas act to Los Angeles.
2AM has held many Christmas-themed shows in Korea since their 2008 debut, and for the first time, decided to stage a solo Christmas concert in Los Angeles this year. The concert is titled "Nocturne" and will be held at Club Nokia on December 15.
The show is being billed as a "music drama," as they will bridge together a variety of music genres and performances.