Trump's controversial stances on the environment
With the coming of the new president, many democrats and even republicans have protested against many of Donald's plans such as Planned Parenthood. However, the people most at risk because of Trump's beliefs are the environmental scientists.
The fact that Trump said "global warming is an expensive hoax," scares organizations like the Environmental Protection Agency about what actions he will take to fight the so called "fake" phenomenon, even though it has been proven that global warming is as prevalent ever since the Industrial Revolution. But what will really happen to our status quo in 2017? To start off, Trump has expressed his desire to stop the Paris Climate agreement and stop all US tax dollars from going to UN global warming programs.
Another one of Trump's controversial actions is appointing Myron Ebell to lead the transition efforts of Environmental Protection Agency. Ebell has said that any increase in temperature is "nothing to worry about." As a student who potentially wants to be an environmental science major, seeing this definitely makes me disappointed, and even discouraging me from pursuing my major. But, there is still hope.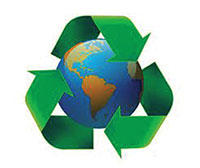 Ivanka Trump, who has also said many controversial things, contrasts Trump in her beliefs on climate change. In fact, on December 1st 2016, Ivanka Trump stated that she would make the problem of climate change "one of her signature issues." And although Ivanka is not president, she definitely has some influence on Trump. Another sign of hope in this tense environment is that because Trump has appointed Mitt Romney in his administration, Mitt Romney, who even wrote a book called "No Apology" in 2010 about climate change and his actions to stop it. Even though other problems such as the problem of ISIS are no doubt significant, we, as the US and as human beings, cannot underestimate the problem of global warming that has melted polar ice caps and put many animals at risk. The National Wildlife Federation has even said that "The pre-industrial concentration of carbon dioxide in the atmosphere was 280 parts per million(ppm). As of December 2016,404.93 ppm."
Let us just hope that many of Trump's comments are just to gain his followers and that he does not actually believe in what he says. Either way, it is up to us, the people, to make change if Trump is unwilling to do so, either by planning a demonstration, or just simply recycling.