Im Tae Kyung Pre-Concert Interview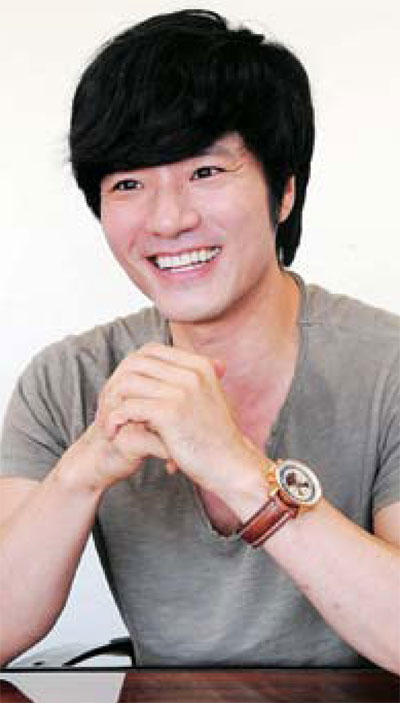 "I'll leave it all out there, just as I would serve home cooked meal to important guests with all my heart, so they'll feel consoled and happy," said Im Tae Kyung, in an interview with The Korea Times on Tuesday.
The Korea Times and Radio Seoul(AM1650) will present the popular crossover tenor and musical actor in concert at 7:30 p.m. Friday, October 4, at the historic Orpheum Theatre in downtown Los Angeles.
Im, with his "Voice of Heaven" and wide range of repertoire, from classic and musical to pop songs, brought a capacity crowd to its feet early in May at the Hollywood Bowl Music Festival, also presented by the Korea Times. However, Im said that experience left a lot more to be desired, as he has much more to offer, and added "While it's an added pressure to perform in foreign country, I am most happy that I am able to bring my music over here."
If that Hollywood Bowl performance was like a trailer, he is determined to show the entire movie this time in his own concert. He says he has prepared a program of over two hours, featuring more than twenty songs. When he said, "I didn't want to just show up, sing, and go. I wanted to put in an honest effort to put on the very best show possible", he meant it, as he flew in additional stage director and a technical director, after his Northern California show on September 29th to make this show even better.
It's his goal to bring the same show as the ones he put on at the LG Art Center in Seoul back on 21st and 22nd of last month, he said.
Im, who made his debut in Korea 11-years ago with Jo Sumi on a celebration stage of 2002 Korea/Japan World Cup, plans to continue with musical 'Werther'(Die Leiden des jungen Werther – The Sorrows of Young Werther), and this concert tour until March of next year. Im also plans to release his first album in Japan around February.