East coast blizzard attacks northeast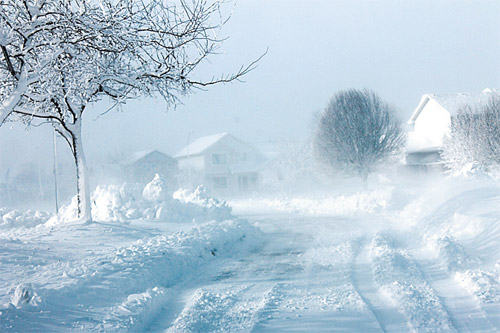 An unexpected blizzard has hit the east coast this month. More than 35 million people along the Philadelphia-to-Boston corridor rushed to get home and settle in Monday as a storm swirled in with the potential for hurricane-like winds to pummel the area for the next few days.
It is also expected that around 1 to 3 feet of snow could land in the Northeast region during this time period.
While estimates show that it will be a heavy storm beginning the week of January 26, experts are not sure how long it will actually last. Regardless, it is considered an historic storm.
"This is a top-five historic storm, and we should treat it as such," Massachusetts Gov. Charlie Baker recently said.
Even airports, schools, and businesses are taking notice. More than 6,500 flights in and out of the Northeast have been canceled, and many of them will not take flight until a few days later, probably by Wednesday. In addition, schools and businesses ended their hours early.
As expected, supermarkets are getting a lot of traffic as local residents are purchasing as many canned foods and emergency food supplies as they can in order to prepare for the absolute worst.
While the residents in the area should not fear for anything, it is still better to be safe than sorry. The governors of Connecticut, Massachusetts, New Jersey, and New York have all declared states of emergency on January 26, 2015.
"It's going to be ridiculous out there, frightening," said postal deliveryman Peter Hovey, standing on a snowy commuter train platform in White Plains, New York.
"This will most likely be one of the largest blizzards in the history of New York City," New York Mayor Bill de Blasio warned. He urged New Yorkers to go home and stay there, adding: "People have to make smart decisions from this point on."
Even the National Weather Service has issued an official blizzard warning in the region, warning that wind gusts could go up to 75 mph or more along the coastline. In some cities, there is a strict curfew being enforced, in order to ensure optimal safety and survival during this period.
Andrew Kim
Cerritos High School 12th Grade