Dodger Stadium to host K-Town Baseball Night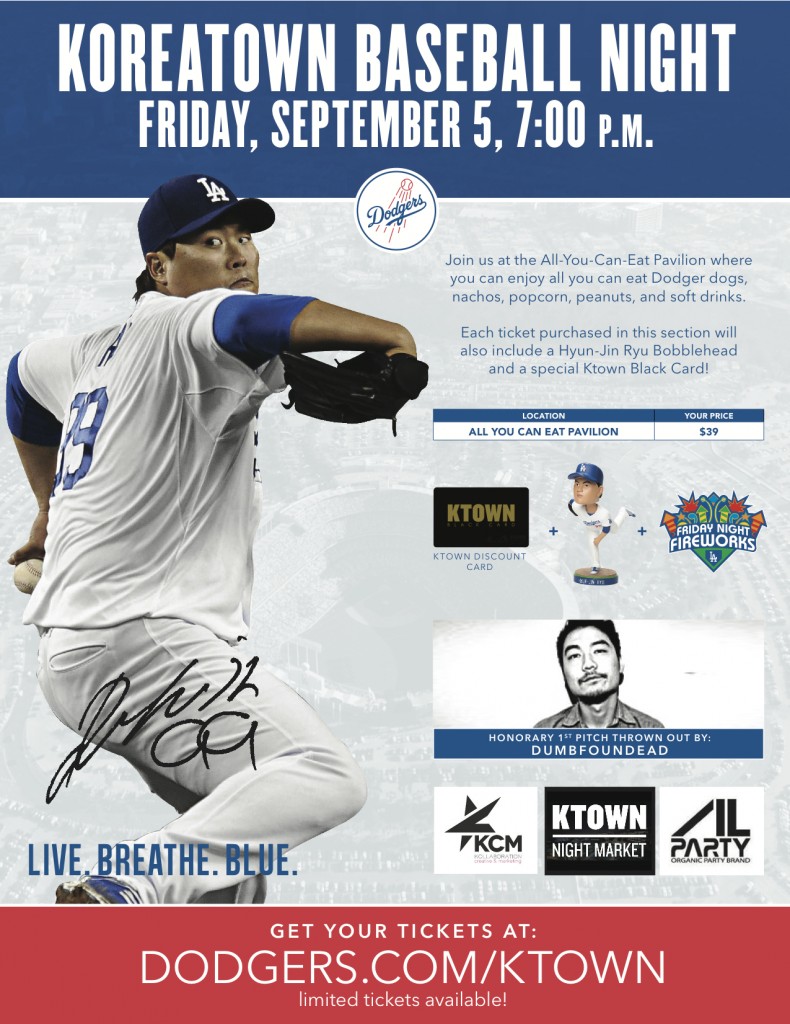 Dodger Stadium will host a celebration of Los Angeles' Koreatown on Sept. 5 for the L.A. Dodgers KTOWN Baseball Night.
The $39 ticket includes access to the All-You-Can-Eat Pavillion, a Ryu Hyun-jin bobblehead and a discount card with deals from some of Koreatown's most-frequented restaurants, KCM Agency said in a press release.
In addition to a first pitch thrown out by Korean American rapper Dumbfoundead before the Dodgers' game against the Arizona Diamondbacks, the night will end with the stadium's weekly Friday fireworks.
Local eateries such as Beer Belly, KONY Pizzeria, Boo's Philly Cheesesteaks, Castle 2 Korean BBQ and Eight Korean BBQ are included in the discount card, the agency said.
The night was organized by a partnership between the L.A. Dodgers, KTOWN Night Market, KCM Agency and AL Party. For more information on tickets, visit www.dodgers.com/ktown.