Christmas tree in Buddhist temple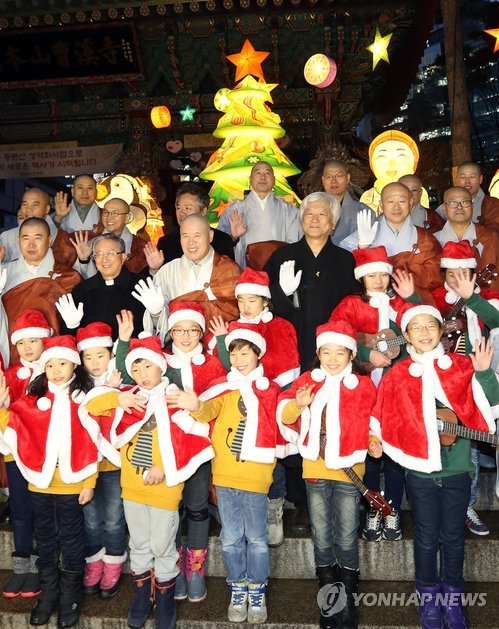 (YONHAP) — A ceremony is underway at the Jogye Temple in Seoul on Dec. 17, 2014, to light a Christmas tree with Buddhist monks and Christian leaders attending.
South Korean Buddhists have been celebrating Christmas to show their goodwill toward Christians. Nearly half the nation's population are Christians.