Brokerage houses cast bright outlook for LG's Q2 performance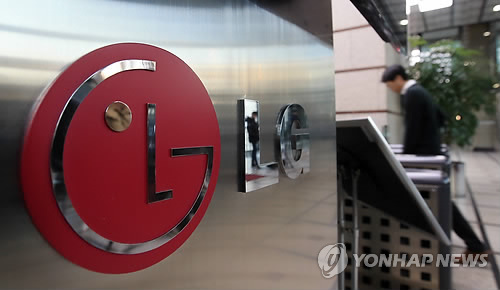 SEOUL, May 30 (Yonhap) — South Korean brokerage houses are raising their forecast for LG Electronics Inc.'s second-quarter performance, citing the company's improved profitability of major business divisions, including the home appliance sector, industry sources said Tuesday.
The South Korean tech giant's first-quarter net profit jumped more than fourfold from a year earlier on the back of the home appliance division's stellar performance. Net profit came to 835.6 billion won (US$744 million) in the first quarter, compared with 198 billion won posted a year earlier.
Following the robust earnings, local brokerage houses have revised up LG's second-quarter operating profit outlook by 14.8 percent on average, amid hope that the company's home appliance and TV businesses will rake in decent profits down the road.
"The home entertainment business is posting better-than-expected performances on the back of the increased presence of the OLED and UHD TVs," said Kwon Sung-ryul, a researcher at Dongbu Securities Co.
Local brokerage houses estimate LG Electronics Inc.'s second-quarter operating profit at 790 billion won, up 35 percent from a year earlier.
Other experts, however, presume its mobile business to continue to suffer losses in the second quarter, amid the increased expenditures in marketing costs following the release of the G6 smartphone.
LG said the mobile business posted an operating loss of 200 million won in the January-March period.