9 reasons (so far) to be excited about KMF
Get ready for the much-anticipated Korea Times' 12th annual Korean Music Festival on May 3 at the Hollywood Bowl.
1. 2AM is the answer to your ballad fix
They may be touted as idols and regular faces on Korean variety television, but these four don't hold back when it comes to vocal talent. We can never get enough of them crooning chart-toppers like "I Can't Let You Go Even if I Die" and "This Song."
2. Crayon Pop is ridiculous fun
Last year's super-powered, super-bouncy "Bar Bar Bar" had everyone, including Thor darling Tom Hiddleston, jumping up and down and up and down again to the addictive tune. Jumping, yeah! Jumping, yeah! Everybody!
3. Insooni is a Goddess
Yes, with a capital G. The R&B diva is one of the biggest and longest-lasting names in the Korean music industry. She did sass and fab before anyone else and did it as a half-black, half-Korean woman in the '80s with "Each and Every Night."
4. Ulala Session will make you laugh and cry
The winners of Superstar K3, Ulala Session have proven time and time again that they're no passing sob story. After the death of member Lim Yoon-taek to stomach cancer, the band, famous for their equally great vocals and visually stunning performances, continues to perform on shows like KBS's Immortal Song 2.
5. B1A4 is so, so hard to resist
The band swept up awards for best newcomer in 2012 and have since become a K-Pop mainstay, from "What's Going On?" to this year's "Lonely." And K-Drama fans will no doubt recognize rapper Baro, who recently made waves with his role on Answer Me 1994.
6. Jung Dong-ha will blow your mind
The former lead vocalist of K-rock legend Boohwal is what angels on steroids sound like. You might have seen him taking home the Immortal Song 2 trophy not once, not twice, but seven times.
7. Kim Jong-seo is a king of K-rock
Kim, who is usually clad in leather and who has maintained his flowing locks for decades, would fit into any Top-5 list of Korean rock vocalists. After debuting with other K-rock legend Sinawe, he went on to his solo career and made a hit out of "Winter Rain."
8. Dal Shabet
The six-member girl group, who were recently involved in controversy for their "too sexy" dance moves, released their newest single, "B.B.B. (Big Baby Baby)," earlier this year. Check out their dance moves above!
9. Shim Soo-bong is a legend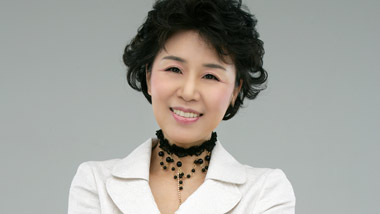 You don't get bigger than Shim in Korea. She dominated charts in the late '70s through the early '90s — even with an infamous 5-year television and radio ban for her presence during the assassination of President Park Chung-hee in 1979 — with perennial favorites like "That Person That Time," "Men Are Ships, Women Are Harbors" and "I Know Only Love."
For more information about the event, call (323) 692-2055. Buy tickets at http://ktmf.koreatimes.com or at The Korea Times offices located at 4525 Wilshire Blvd.