15 countries buy rights to 'Man from Another Star'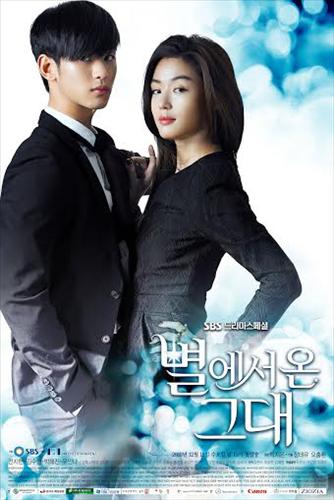 By Kim Ji-soo
The rights to broadcast or air online 'Man from Another Star (별에서 온 그대)' has been sold to 15 countries, including Vietnam, Taiwan, Hong Kong, Thailand, the Philippines, Israel, Belgium, Myanmar, Cambodia and Japan.
SBSContentsHub said that it is also in talks with Mongolia, Singapore, Indonesia and Malaysia.
The Korean television drama, starring Kim Soo-hyun and Jun Ji-hyun, was almost simultaneously viewed by Chinese fans because of its rapid online distribution in China.
In the show, Kim plays a man from the stars, Do Min-jun, whom top actress Chun Song-yi falls in love with. Jun is well-known in China for her film role in "My Sassy Girl."
The drama's producer, HB Entertainment, which has the rights to the drama in China, is currently in talks with Chinese television authorities to air it.
Foreign dramas require approval from China's State Administration of Press, Publication, Radio, Film and Television, and complicating the issue is the fact that the administration bars stories dealing with superstitious matters such as aliens and ghosts.
However, HB Entertainment officials say they are cautiously optimistic they will eventually be able to air the drama in China.