World's largest IMAX screen opens in Seoul theater
by Elan Zohar, Brentwood School senior(Korea Times Student Intern Reporter)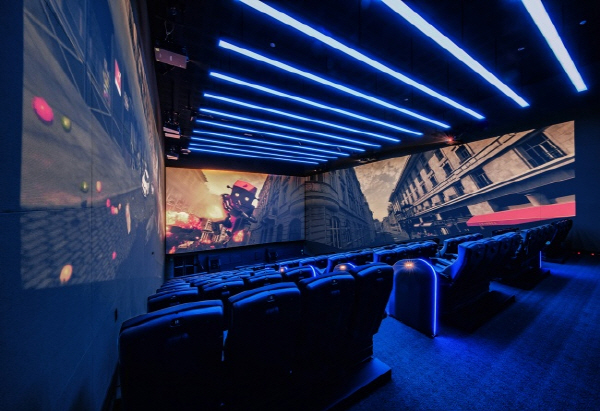 Ever wanted to explore the wonders of Jurassic Park or roam the planet of Pandora in Avatar? The opening of the new theater at CGV Yongsan on July 18 in Seoul is the closest an audience can get to achieving just that. With the introduction of new technology implemented by CGV's parent company, CJ Entertainment, viewers now have the opportunity to be completely immersed in upcoming movies.
CGV seemed to have a "go big or go home" strategy with the construction of the cinema. It is set to have the largest IMAX screen in the world, at a whopping 31 meters (102 feet) wide and 22.4 meters (73.5 feet) high. To put it in perspective, that is roughly five times the size of the average movie screen.
What may be more impressive than the size of the theater is the state-of-the-art technology employed in every aspect of the movie experience. Like in some of its other locations, CGV will employ their "4DX" technology in the Yongsan theater. This technology allows for an immersive experience, most notably involving moving seats and environmental effects such as wind, scents, rain, and snow. Another advancement in the theater is the "ScreenX" technology, which extends the movie onto the side walls of the cinema and provides a 270 degree view of the action. Although this technology has been used in other theaters around Seoul, CGV Yongsan is the first to combine ScreenX with its 4DX technology, marking a new milestone in the cinema industry.
The opening of this monstrous theater in Seoul is a sign that CJ Entertainment and South Korea in general want to revolutionize the way people go to the movies, and the Yongsan project's completion is a leap in the right direction.