What's hot in 2016: Korean firefighter fundraising calendar
By Chung Hyun-chae
Seoul citizens can mark the date next year with a new calendar featuring muscular firefighters.
Twelve firemen, who won the fourth diesel contest held in April by the Seoul Metropolitan Government (SMG), will appear as models in the 2016 Firefighters' Calendar.
The SMG will put the calendars up for sale on Monday and the proceeds will go toward helping financially vulnerable burn victims.
"I felt terrible hearing so many sad stories about people who have been injured in fires and given up treatment due to financial difficulties," said firefighter Jang In-duk, one of the models.
Photographer Oh Joong-seok and design specialty company Ace Group contributed their talents to making the calendar.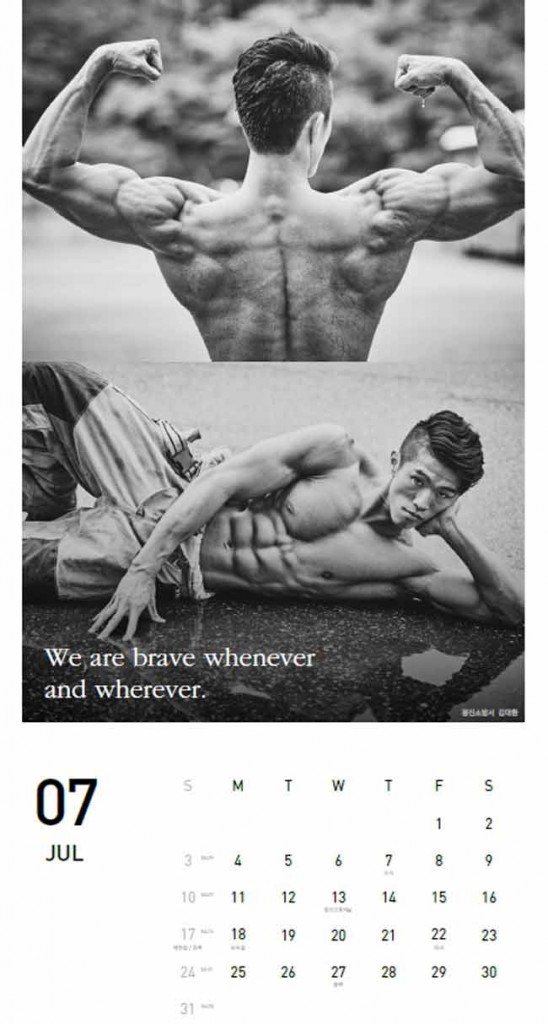 The SMG initiated this project last year, and it was so well received by the public that 1,500 more calendars were produced in addition to 1,000 original prints. All proceeds were donated to child burn patients at that time.
The SMG said it will deliver the proceeds of this year's calendar sales to patients through the Hallym Burn Foundation.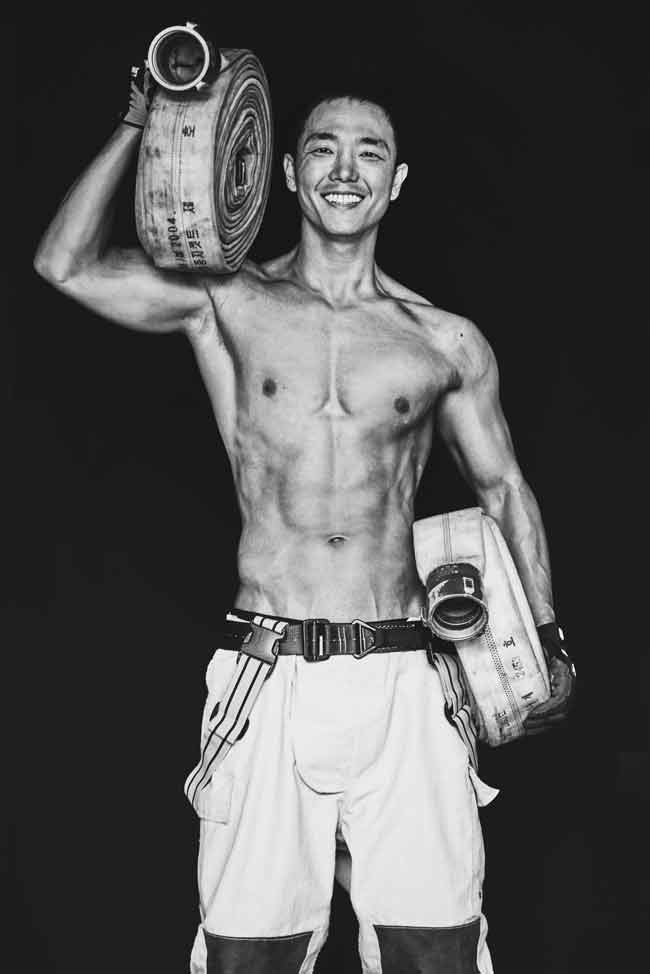 It will also hold an event at Gwanghwamun Square in central Seoul on Monday in which people can pre-order the calendar. The calendar will cost 10,000 won each, and will be purchasable until Dec. 6 through GS Shop, an online shopping mall.
"We hope that our project could be of help to burn victims and their families," said Kwon Soon-kyung, fire commissioner at the  Seoul Metropolitan Fire & Disaster Headquarters.