U.S. bill calls for suspending nuclear cooperation with China if Beijing fail to sanction N. Korea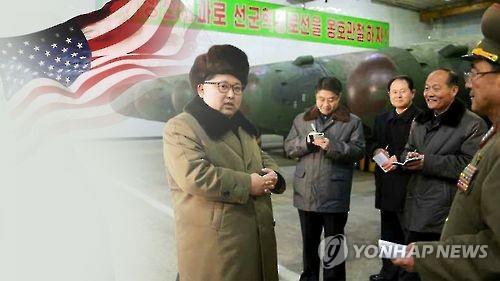 WASHINGTON, (Yonhap) — Lawmakers from the U.S. House and Senate have introduced legislation calling for suspending civil nuclear cooperation with China if Beijing is found to have failed to enforce U.N. Security Council sanctions on North Korea.
The bipartisan legislation, titled the"U.S.-China Nuclear Cooperation and Nonproliferation Act of 2016," was introduced late last month in the House by Rep. Brad Sherman (D-CA) and Rep. Jeff Fortenberry (R-NE) and in the Senate by Sen. Edward Markey (D-MA) and Sen. Marco Rubio (R-FL).
The bill requires the president to determine within six months if China has engaged in various proliferation misbehaviors, including re-transferring any U.S. nuclear items to a third country without the permission from the U.S. government or diverting or attempting to divert U.S. nuclear items to military use.
It also requires the president to determine whether China failed to prevent transfer of proliferation-sensitive items to countries of concern, or "failed to undertake measures to enforce the sanctions provided for in U.S. Security Council Resolution 2270," adopted in March in response to the North's fourth nuclear test.
Should such violations be found, the legislation requires immediate suspension of all cooperation under the bilateral agreement, including any transfers of nuclear technology or materials, until such issues are addressed.
The bill also expresses concern about China's pursuit of commercial reprocessing of nuclear fuel.
"China's plans to reprocess United States-origin spent fuel raise the risk that China could divert plutonium to military purposes, enabling it to produce additional nuclear weapons that threaten the United States and its allies," the bill said. "China's pursuit of commercial plutonium reprocessing will increase the likelihood that Japan expands its commercial reprocessing program and that South Korea will increase efforts to initiate a similar program of its own."
Growing stockpiles of plutonium in East Asia increase the chances of military diversion and theft, raising the risk of nuclear proliferation, nuclear terrorism, and interstate nuclear conflict, the legislation said, adding that it is in the interest of the United States to prevent the stockpiling of plutonium in East Asia.
The bill requires U.S. authorization before China re-exports "U.S.-origin" technology to other countries and prohibits consent for Chinese reprocessing U.S. spent nuclear fuel unless the president certifies that fissile material is adequately safeguarded and protected.