U.S. Army secretary to visit S. Korea
WASHINGTON, July 31 (Yonhap) — U.S. Secretary of the Army Eric Fanning is due in South Korea on Monday on a trip that includes a visit to the U.S. Army unit set to operate the THAAD missile defense system to be deployed by the Asian ally.
Fanning's three-day trip to South Korea is part of his swing through the region that also includes stops in Hawaii, Guam, Malaysia and Japan. It is Fanning's first trip to the region since taking office as secretary in May.
U.S. officials declined to provide details on Fanning's itinerary, but sources in Seoul have said he is expected to visit the Eighth Army's 35th Air Defense Artillery Brigade that is expected to operate the Terminal High Altitude Area Defense (THAAD) unit to be deployed in the South's southeastern town of Seonju.
He is also expected to visit other Army units and hold talks with South Korean officials.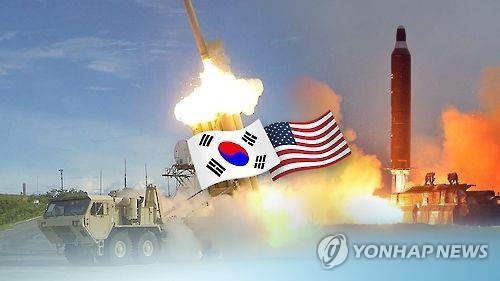 In early July, South Korea and the United States jointly announced a decision to put a THAAD battery in the South to cope with North Korean missile threats. The decision marked an official end to years of soul-searching by Seoul over how to deal with the sensitive issue amid Chinese claims the system can be used against it.
The U.S. had long desired to deploy THAAD in the South, but Seoul had wavered over whether to accept the deployment because of Chinese objections. The North's fourth nuclear test in January and the long-range rocket launch the following month provided a strong impetus for the U.S. and South Korea to deploy the system.
North Korea has been stepping up war threats in the runup to annual military exercises the U.S. and the South Korean militaries conduct jointly to test their preparedness against North Korean aggression.
Pyongyang routinely denounces such maneuvers as a rehearsal for invasion.
In Malaysia, Fanning was quoted as saying that the joint exercises with the South, set for late August, will go ahead as scheduled. He was also quoted by The Associated Press as saying that the exercises "contribute to stability, they don't compete with stability."