Showtime!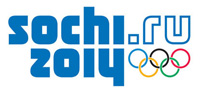 Friday Morning (PST) Opening Ceremony 
Expectations high for S. Korea's Olympians
The wait is over. The 2014 Winter Olympics started in Sochi, Russia on Wednesday night (PST), the first time in 30 years that events are getting underway before the opening ceremony on Friday morning (PST).
And, the expectations are high for South Koreans.
In its preview of the Games, the Associated Press (AP) predicted Korea would win six gold, two silver and three bronze medals. That would put Korea in seventh place overall according to gold medal count.
Meanwhile, Sport Illustrated magazine predicted Korea would capture five gold, five silver and three bronze medals, finishing eighth in gold medals.
Both had Kim defending her gold medal in women's figure staking over opponents such as Mao Asada of Japan and Julia Lipnitskaia of Russia.
SI predicted the 16-year-old Shin would sweep the women's short track events, capturing gold in the 500-, 1,000- and 1,500-meter events. AP predicted she would win the 1,000-meter and 1,500-meter races.
The rosy outlook for the short-track sensation comes after Chinese superstar Wang Meng fractured her ankle in training last month, forcing her to sit out Sochi.
Attention will also focus on Lee Sang-hwa, picked as the favorite to win the women's 500-meters in speed skating. She's attempting to become only the third female speed skater ever to win the event in back-to-back Olympics.
Lee has been dominant since the Vancouver games, breaking the world record three times. AP has her winning over Russian Olga Fatkulina and American Heather Richardson.
The news agency said Mo Tae-bum ­ also looking for a repeat gold — would win the men's 500-meter speed skating event. Korea should win gold in the women's short-track 3,000-meter relay, it added.
Lee Han-bin, who AP picks to win silver in the men's short track 1,000- and 1,500-meter events, will seek to surpass those predictions and grab the gold.
Overall, AP predicted Norway would win the most gold medals at 17, followed by the United States (14), Canada (13), Russia (10), Germany (9), Korea and the Netherlands (6).