S. Korea rejects Google's request for map data, citing security concerns
SEOUL/SUWON, South Korea, Nov. 18 (Yonhap) — South Korea decided Friday not to allow Google Inc. to take government-supplied map data outside the country, citing possible security breaches.
The Ministry of Land, Infrastructure and Transport, which supervises mapping policy, announced the decision after a meeting with officials from the foreign, defense and other-related ministries.
"There are security concerns amid the confrontation between the South and the North," the ministry said. "(The ministry) suggested Google come up with supplementary measures to relieve security concerns, but Google did not accept this."
The Seoul government had said it might allow Google to use the government-supplied map data if it deleted or blurred sensitive and military facilities, including the presidential office Cheong Wa Dae.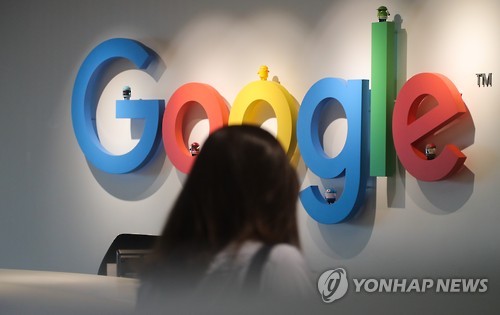 Google, a unit of Alphabet Inc., expressed disappointment over the much-awaited decision.
"Google also considers national security as a very important issue, but the decision is regrettable," Google said in a statement. "The company will make efforts to offer map services within the scope of the relevant laws."
Google launched its basic map service in South Korea in 2008 but has been unable to offer its full range of features, including 3-D maps and driving directions.
Google first sought approval from the Seoul government in 2010 to store South Korean map data in its foreign servers, such as those in Singapore and the United States.
The request was rejected by the government due to South Korea's National Security Law, drafted more than a half century ago to fight communism, that bans the South Korean government from sending such map data to other countries.
Google said the government's restriction of the data is limiting the company's service and prohibits access to the mobile game "Pokemon Go," which became a global hit earlier this year.
Google pointed out that the augmented reality (AR) game is not available in most parts of South Korea because the game uses data from the company's mapping service.
Industry analysts said Google is very unlikely to again file the request as the Seoul government would not change the stance.
"It would only be possible for the restriction to be eased if Google intends to accept the South Korean government's request such as blurring or deleting some images," said an analyst. "There is question whether Google would accept the request after taking into consideration of the strong stance it has taken so far."
The tech giant can only currently offer 20 percent of its map services in South Korea, one of the world's most wired nations with more than 85 percent of its population accessing the Internet.