S. Korea card firms mull legal action against Visa on fee hikes
SEOUL, July 6 (Yonhap) — A group of South Korean credit card companies said Wednesday they will consider taking legal action against Visa Inc. following the global payment network company's recent decision to raise the card fees it receives from Korean card issuers starting next year.
In May, Visa notified Korean card firms that it will collect a higher rate of card fees for Koreans' overseas credit card purchases using its networks from Korean card companies starting in October. The Korean firms balked at the hike plan because there are no such plans in Japan and China, according to the Credit Finance Association (CREFIA).
In June, the card firms sent a letter taking issue with the planned hikes. In the letter, they requested Visa to consult with its partner card firms before deciding on rate hikes. In July, Visa said in a reply letter that it was inevitable for it to raise the fees due to increased facility investments in Korea. The U.S. company then only delayed the timeframe for the hikes by two months to January 2017.
"Representatives from Korean card firms met on Wednesday and agreed to consider sending another letter protesting against the planned hikes in Korea to Visa's headquarters in Asia or the U.S. or paying a visit to either of the headquarters," a CREFIA spokeswoman said.
Moreover, the local companies are giving serious consideration to bringing the issue initially to the antitrust regulator, she said.
Visa Korea spokesman Chung Yoon-young declined to comment.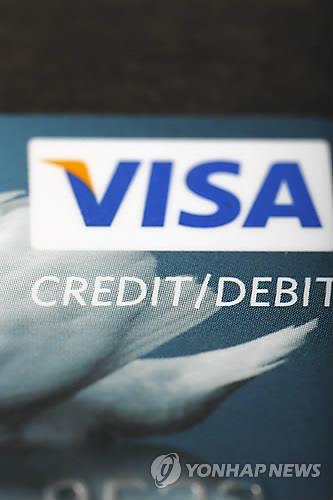 In Korea, Visa plans to raise the fees for Koreans' overseas settlements using its global payment networks to 1.1 percent from the existing 1.0 percent.
For example, if Koreans pay US$1,000 using their Visa-affiliated credit cards for overseas purchases, they will have to pay $11 in card charges to Visa through their Korean card issuers from next year, up from the current $10.