Resisting her coronation
Skating prodigies vow to give Kim Yuna competition at Sochi Games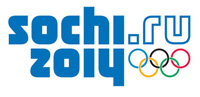 By Do Je-hae
Four years ago, Japan's Asada Mao was the only serious threat to Kim Yu-na's pursuit of Olympic gold in ladies' figure skating. Now Kim, the reigning Olympic champion, faces considerably tougher competition in defending her crown in Sochi.
Ladies' figure skating has changed a lot since the last Olympics. Asians had been the dominant force in the international ladies event, particularly due to the Kim-Asada Mao rivalry that dated back to 2005. But Russia and the United States are back in the game with a new generation of potential stars equipped with sensational jumps and artistry.
Russia
A leader in a wave of Russian skating prodigies is Julia Lipnitskaia, who was just crowned the 2014 European champion Friday with a couple of sublime performances.
"There are only two slots on the women's team for Sochi. As European champion I think I should make it now," said Lipnitskaia, who scored a personal best with an overall total of 209.72. That is the fourth-highest score for a woman at an ISU (International Skating Union) event. "My goal for the Olympics is just to skate clean and show good skating."
There is no doubt that the 15-year-old, the youngest European champion in history, is the best thing to happen to Russian ladies' skating in a long time.
Leading up to the Europeans, Lipnitskaia had a phenomenal season. She was the most dominant skater on the Grand Prix circuit in this Olympic season after sweeping two consecutive events at Skate Canada and the Cup of Russia. Lipnitskaia finished just behind 17-year-old Adelina Sotnikova at the Russian nationals.
In her first year as a senior skater, Lipnitskaia already seems to have it all ― speed, elegance, musicality, uncanny flexibility and, most importantly, the jumps. She has intricate footwork, she consistently lands her triples and she has a mature expressiveness way beyond her years. During the Cup of Russia in November, Eurosport commentators were in complete awe of the teenage sensation, predicting that she could "win the Olympics and be the youngest-ever winner."
"I think Lipnitskaia is going to be a contender at Sochi," said 1998 Olympic champion and NBC commentator Tara Lipinski. "There is something about her that draws you in. There is a good combination of the technical aspect and artistry."
The Russian Skating federation will make its final decision on who to send to the Sochi Games before Jan. 27.
A former world junior champion like Kim, Lipnitskaia is one of the few who can deliver the hardest triple combination currently being performed in the ladies event ― a lutz-toe combination that has been Kim's trademark since the Vancouver Games.
United States
The 2014 U.S. national champion Gracie Gold may once again put the U.S. back on the Olympic podium in the ladies' event.
In winning her first national title, the 18-year-old also landed a huge triple lutz-triple toe combination and had the audience on its feet even before she finished the program.
"Realistically, I think she has a chance for a medal," said 1984 Olympic champion Scott Hamilton during an interview with NBC TODAY. "We are going to be in Russia against a couple of strong Russian skaters, but she's got everything. She's got the triple-triple combination; she's got great presence on the ice. The new coaching relationship she has with Frank Carroll has given her another level of maturity, so she's doing everything right to put herself in position to medal at Sochi."
One of the biggest surprises of the U.S. nationals was the 15-year-old Polina Edmunds, whose stylish programs choreographed by the legendary Russian ice dancer and Olympic champion Marina Klimova wowed the judges. Finishing a silver medalist behind Gold, she has been named to the U.S. Olympic team.
Technically these teenage prodigies are able to do things that Kim no longer does, like the difficult triple loop jump or a double axel-triple toe combination.
But what Kim has is Olympic experience and the ability to pile up on extra points. Her jumps, spins and other required elements usually get more points than other skaters because of their quality. In Vancouver, she racked up almost 20 bonus or GOE (grade of execution) points, which is worth almost as much as two triple axels, the hardest triple jump.
Japan
The top form of the Russian and American contenders is in contrast to how Japan's media darling Asada looked at the country's nationals a month ago, where she ended up with a disappointing third-place finish. She looked unmotivated, tired and missed her triple axels. She fell on every triple axel she has tried this season and does not have a triple-triple combination like the rest of the competition for the Olympic podium.
After Kim captured the 2010 Olympic crown with a whopping 23-point lead over Asada, Kim has continuously distanced herself from her chief rival. Their latest head-to-head was at the 2013 world championships where Kim won with a 22-point lead over Asada, who finished third.
The ladies event at the Olympics will take place on Feb. 19 and 20.
Kim's short program is set to "Send in the Clowns" and her free skate to Astor Piazzolla's "Adios Nonino." She has called them the "most taxing, yet rewarding programs of my career."
She accessed her Olympic preparations at two previous events, the nationals and an ISU event in Zagreb. On both occasions, she took the gold and looked to be in phenomenal shape physically and mentally.