"Nightmare before X-mas"
Curse of November has rocked Korean entertainment industry for decades
Illegal gambling and naked photo scandals this year add to mystery 
Korean celebrities dread November. Massive scandals always seem to break out in this month, as if it's their version of Friday the 13th.  
Call it the month long nightmare before Christmas. Numerous stars have made headlines during the month for decade – getting arrested for illegal gambling, drug use, driving under the influence, and worse, for critical injuries and deaths.
This year is no exception, as nude photos of Ailee, dubbed 'Korean Beyonce', were leaked on November 11 to rock the Internet. Her management agency YMC admitted it was indeed her, but argued that the photos were taken before the 24-year old Korean American made her debut here last year. They went on to explain that she took the photos under the impression that she was auditioning to be a model for a well known American lingerie company.
Rumors have it that her ex-boyfriend, who is a member of "allkpop," an American news website specializing in K-pop, was behind the leak. The online all-English website was the first news outlet to report on the leaked photos.
Almost at the same time, five Korean entertainers were busted for illegal gambling. Those in question are well known comedian Lee Soo-geun, a former member of the now-defunct legendary boy group, H.O.T.'s Tony An, boy band Shinhwa's Andy, singer-turned-TV show host Tak Jae-hoon, and another TV show host Lee Min-ho, better known by his stage name Boom.
They are suspected of gambling hundreds of millions of won on illegal betting sites on English Premier League football games, according to the Seoul Central District Prosecutors' Office. It said comedian Lee admitted to gambling and decided to leave all TV programs he has appeared in, including KBS TV's popular reality show "One Night, Two Days."
45-year old Curse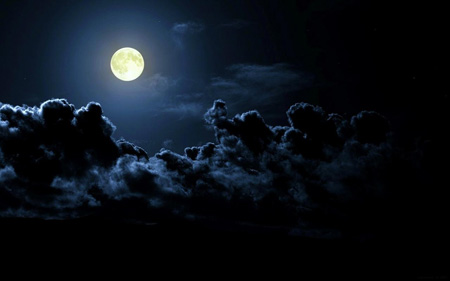 "Experts" believe this November Curse began with the death of singer Cha Joong-rak, on Nov. 10, 1968. He suddenly died of acute meningitis when his song "Love Has Gone with Autumn Foliage" was gaining popularity.
Three years later (Nov. 10, 1971), then top singer Bae Ho died of complications of nephritis. Popular singer and songwriter Kim Jung-ho died of pulmonary tuberculosis on Nov. 7, 1985, and another musician Yoo Jae-ha, who is still touted as the father of Korean ballads and remembered in an annual memorial music festival, was killed in a car accident on Nov. 1, 1987.
Another legendary crooner Kim Hyun-sik died of hepatocirrhosis on Nov. 1, 1990. Kim Sung-jae, a hip-hop singer, rapper and dancer, part of the hip-hop duo DEUX, died of a heart attack on Nov. 20, 1995, under dubious circumstances.
The November swoon continued in the new millennium. Kang Won-rae, a member of dance duo CLON, had a motorcycle accident on Nov. 9, 2000, that left his lower half of his body paralyzed. In the same month, comedian Joo Byung-jin was accused 10 days later of sexually assaulting a female college student, which was later found to be false.
Right around that time, Ahn Chil-hyun, the lead singer of five-member boy band H.O.T., was arrested by police for driving under the influence of alcohol.
The following year, then baby-faced top actress Hwang Soo-jeong surprised the public with police investigation into allegations of her drug abuse.
Adding to the mystery, Miss Korea-turned-actress Ko Hyun-jung announced her divorce from Chung Yong-jin, incumbent vice chairman of retail giant Shinsegae Group, in November 2003.
Baseball player-turned-TV personality Kang Byung-kyu was arrested for illegal gambling in November 2008 and accused again the following year for blackmailing actor Lee Byung-hun.
Singer-turned-TV personality Shin Jung-hwan was placed on Interpol's wanted list in November 2010 on suspicion of illegal gambling at a casino in the Philippines.
In November 2012, TV personality Lee Yoon-ji, better known as Amy, was convicted of habitually consuming the powerful anesthetic propofol without medical prescription, which is illegal.
In the same month, top actress Park Joo-me was critically injured in a car accident and had to skip shooting an epic drama, where she performed in the lead role. Actor Yoo Joon-sang also suffered left cruciate ligament injury while shooting an action movie.
"I don't know why. For any reason, many top stars died or were embroiled in unsavory scandals in November for many years and I think it has become the grounds for the 'Cursed November' tag," said Ha Jae-geun, an entertainment culture critic.