N. Korea expected to conduct full-range SLBM test within 12 months: U.S. expert
WASHINGTON, July 13 (Yonhap) — North Korea appears to be making progress in its submarine-launched ballistic missile development and is expected to conduct a full-range test within the next 12 months, a U.S. expert said Wednesday.
The communist nation carried out the latest SLBM test last week, but the launch was considered a failure as the missile, known as KN-11, exploded at an altitude of some 10 kilometers after being launched from a submerged submarine.
It was the second SLBM test this year after the first one in April, in which the missile flew about 30 kilometers, well short of its range. The short distance led some to determine the test was a failure, but American experts said the North could have intentionally limited the distance.
"With each test, they seem to be going a little further. This criticism that they haven't tested the full range, I don't think that's really a valid criticism at this point," Joseph Bermudez, co-founder and chief analytic officer of AllSource Analysis, said at a briefing organized by 38 North.
"I would expect them, given what we see so far, that they will attempt or will succeed at a full-range test sometime in the next 12 months. That would seem reasonable unless they encounter very significant problems," he said.
Bermudez said the biggest challenges in the North's SLBM development are quality control and system integration.
If completed, the North's SLBM capabilities would pose significant threats, he said.
"The fact that North Korea can launch from different locations … is a challenge," he said.
It may be true, as some argue, that the North Korean submarines are noisy and easily detectable, but the regime could operate ballistic missile submarines close to shore to avoid detection, he said.
"This poses some significant security challenges," he said.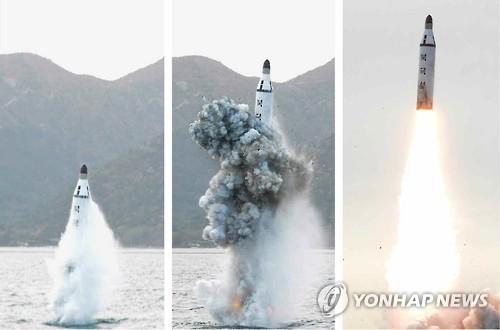 Citing brisk activity at the North's Punggye-ri nuclear test site, Bermudez also said the country appears to be making a tunnel ready for another test.
"This activity concentrated near the North Portal consisted of a large quantity of supplies and equipment near the portal itself. This suggests that they're actively working inside the portal. The reasons would be obvious to the outside observers that they are making the tunnel ready for another test," he said.
"I want to be careful. I'm not saying that a test is imminent. We have no way of knowing that. But they're preparing the tunnel to be ready should they decide to test going forward," he said.