More than a pipe dream
Korea's No. 1 snowboarder Kim Ho-jun eyes Sochi redemption
By Jung Min-ho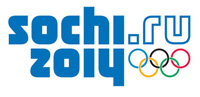 Kim Ho-jun, 24, Korea's first and only Olympic snowboarder, is hoping to improve upon his "Vancouver lesson" at the upcoming Olympic Games in Sochi.
Kim finished ninth in the men's halfpipe event in December with 67.25 points at the International Ski (FIS) Federation World Cup in Ruka, Finland. The result improved his chances of punching his ticket to the Olympics, to which 40 snowboarders will be invited, as it cemented his world rank as 36th on the table.
Another world cup, which will start on Jan. 19 (KST) at Copper Mountain in the United States, will confirm the final 40.
Although he became known to the public for the Vancouver Games, where he finished 26th at the preliminaries, he had been the nation's number-one snowboarder for quite a long time.
Kim joined the national team in his first year of high school and soon became the team's best. Even after recovering from a major ankle ligament injury that kept him away from the sport for 18 months, Kim proved neither his performance nor his spirit had deteriorated by finishing fifth at the FIS World Junior Championships in 2008.
He earned a silver medal at the 2009 Harbin Universiade. Kim fell short when competing against the world-class athletes in Vancouver but said the Olympics were a "huge learning experience and I gained confidence for the next Games," which are now just around the corner.
While snowboarding has become more popular in recent years, Olympic snowboarding is little known to Koreans. It became an Olympic event at the Nagano Games in 1998.
Being one of very few Korean snowboarders was and still is a difficult thing. He had to learn many things by watching videos online, and he mostly trains abroad.
With the clock ticking louder toward the Sochi Olympics, slated for Feb. 7-23, Korean athletes in less-popular sports, such as bobsleigh, skeleton and luge, are drawing a lot more attention than usual thanks to their impressive performances.
Team Korea's goal is to win four gold medals and rank in the top 10 on the medal table. Korea has been in the top 10 in the past six Winter Games. In Vancouver, the country took six gold, six silver and two bronze medals, its best performance in a Winter Olympics.