Lotte Homeshopping fined for selling customer information
SEOUL, Aug. 11 (Yonhap) — The country's telecoms and broadcasting watchdog said Thursday that it has imposed a fine of 180 million won (US$164,000) on Lotte Homeshopping, the TV home shopping affiliate of retail giant Lotte Group, for illegally selling the personal information of some 29,000 customers.
Lotte Homeshopping is accused of selling the private information without the consent of the concerned customers to three local insurance companies between February 2009 and April 2014, according to the Korea Communications Commission (KCC).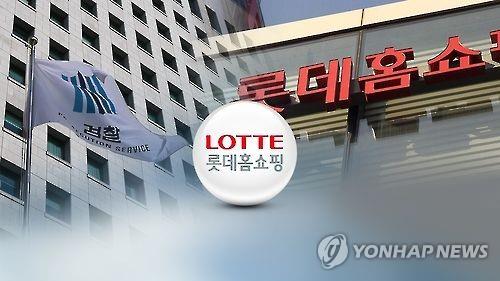 The KCC estimates that Lotte Homeshopping pocketed 3.73 billion won through the illegal act.
The private information, such as resident registration numbers, phone numbers and addresses, was collected by the firm through an online event sponsored by insurance companies, according to the KCC.
Lotte Homeshopping is separately under a prosecution investigation over irregularities the company is accused of committing last year to renew its business license.