Latin American K-pop fans to compete in Argentina
MEXICO CITY, July 1 (Yonhap) — A K-pop song and dance competition will be held in Buenos Aires next month featuring 15 teams from Latin American countries, organizers said Friday.
The challengers of the 7th "K-pop Competition Latin America" on Aug. 2 were sorted out from 213 teams that submitted online application in April from 19 countries, according to its co-hosts the Korean Culture Center in Argentina and the local unit of Samsung Group.
The finalists represent Argentina, Columbia, Chile, Puerto Rico, Uruguay, Brazil, Bolivia, Ecuador and Mexico.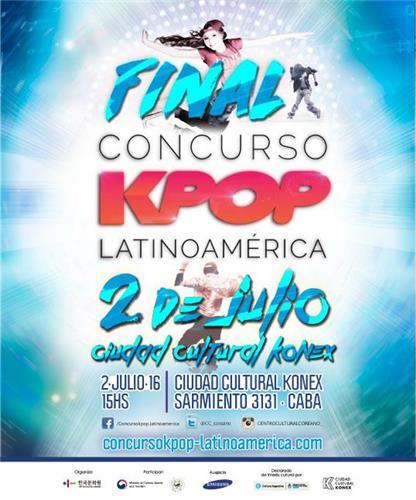 The winners will be given the chance to compete in the annual "K-pop World Festival" set to open in the South Korean city of Changwon, 398 kilometers south of Seoul, in September.
"The competition is a much-anticipated event among local media and communities, especially with Argentinean actress Soledad Silveyra being one of the judges," an official with the Korean Culture Center said.