Korea to send largest-ever Winter Olympic delegation to Sochi
By Jung Min-ho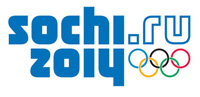 Korea is likely to send its biggest-ever Winter Olympic delegation to Sochi, thanks to the dramatic improvement of its athletes in sledding sports.
Although the finalized roster won't be confirmed until Jan. 20, 67 Korean athletes as of Tuesday seemed safely on course to qualify for Sochi. Korea sent 46 athletes to the 2010 Winter Games in Vancouver and 43 to the 2006 Torino Games.
Athletes in the Olympic sledding sports of bobsleigh, skeleton and luge account for much of the growth. Seventeen Koreans are expecting to compete in these sports in Sochi, compared to only six in Vancouver.
Korea sent 10 athletes to skiing competitions in Vancouver, but the number is expected to be 15 in Sochi. A total of 28 skaters, five women's curlers and two biathlon athletes will also feature in the world's biggest winter sporting event.
Bobsledders will compete in the two-man and two-woman events on the Olympic stage for the first time after they participated in just the four-man contest in Vancouver. A total of five teams – four from the men's and one from women's events – will compete in Sochi.
Although Yoon Sung-bin isn't Korea's first skeleton athlete at the Olympics, he may be the first serious medal contender from the country after snatching a gold medal at the sixth Confederation Cup event of the season at Whistler, Canada, on Jan. 7 (KST). It represented Korea's first-ever gold medal in the sport at international competition.
Korea will also participate in every luge event in Sochi for the first time after the country qualified for the men's singles, women's singles, men's doubles and team relay events. Korea has sent athletes to the men's singles event since the 1998 Nagano Games, but this is the first time to compete in all disciplines.
The Korean female curling national team – Um Min-ji, Shin Mi-sung, Kim Ji-sun, Lee Seul-bee and Gim Un-chi – booked the Olympic ticket for the first time after winning the nation's first silver medal at the 26th Winter Universiade in Trentino, Italy, on Dec. 21.
Team Korea expects more participation in diverse events will lead to more medals. In fact, medal prospects are brighter than ever.
Reigning Olympic champions Kim Yu-na and Lee Sang-hwa are heavily favored to defend their gold medals, while short track skater Shim Suk-hee is also considered as a surefire candidate to top the podium.
With two other short track Olympic champions Lee Seung-hoon and Mo Tae-bum heading to Sochi and many new prospects, Team Korea's modest goal of winning four gold medals might be achieved much earlier than expected.