Showdown in Sochi
Korean skaters prepare to duel with archrivals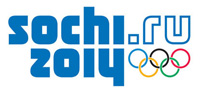 By Kwon Ji-youn
There can only be one winner. Athletes from 88 countries will vie for 98 possible medals at the Sochi Winter Games, where several Korean Olympians are considered favorites to top the podium. But they will no doubt have to do their best to leave their archrivals behind.
Speed-skater Lee Seung-hoon lucked out at the Vancouver Winter Games when Sven Kramer of the Netherlands was disqualified in the 10,000-meter event for incorrectly changing lanes. Consequently, the gold went to Lee who came in second, four seconds behind Kramer.
Lee and Kramer will meet again at the Black Sea resort town in three events ― the 5,000-meter, 10,000-meter and the team pursuit. Though Kramer is heavily favored to pull off the triple gold that escaped him at Vancouver, he will have to watch his back as Lee has been shaving seconds off his record.
American speed-skater Shani Davis will pose a threat to defending Olympic champion Mo Tae-bum in the 500-meter event at this year's Games.
Davis is the king of the 1,000-meter competition with already two Olympic golds in the event. His last one in Vancouver came at the expense of Mo, who took silver.
Mo is determined to defeat Davis in both the 500-meter and 1,000-meter events in Sochi, just as he managed to do in the fourth meet of the Berlin World Cup last season.
Lee Sang-hwa, another reigning Olympic champion, has been dominating the women's 500-meter competition since her triumph in Vancouver, shattering the world record multiple times. However, former record-holder Jenny Wolf of Germany and Olga Fatkulina of Russia, an up-and-coming contender, are vowing to give her competition in Sochi.
Wolf had maintained an unbeaten record until the Vancouver Games in 2010, when Lee whizzed by the finish line 0.05 seconds before her. Wolf is the faster of the two out of the gate, but Lee's strength has always been her strong finish.
Fatkulina is also emerging as a dark horse, placing second in the first race of the Berlin World Cup's fourth competition, and first in the second race, in which Lee did not participate.
Shim Suk-hee, the 16-year-old prodigy in short track speed skating, is a gold medal favorite in the women's 500-, 1,000- and 1,500-meter events and will also partake in the 3,000-meter relay.
While her biggest rival, China's Wang Meng, will sit out the Olympics due to injury, Zhou Yang, another Chinese standout who won the 1,500-meter event in Vancouver, is expected to give Shim competition.
Kim Yu-na, the figure-skating megastar, is as surefire a gold-medal candidate there is at Sochi. Her closest rival as been Japan's Asada Mao, but American skater Gracie Gold, who won the U.S. national championship with an impressive 211.69 points, is seen by many as the sleeper.