'Hyemin Snim' to be Published Worldwide
Over 2.4 Million Copies Sold; Book is Best Seller in Korea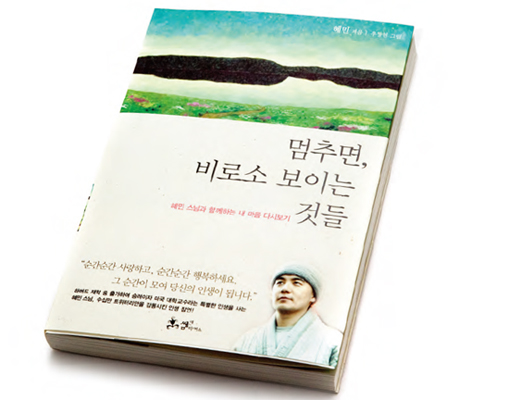 A best-selling Korean book authored by a Korean Buddhist monk, known as 'Hyemin Snim' in Korean and the 'Venerable Hyemin' in English, will be published worldwide.
His book titled, "Things You Can Finally See When You Stop" sold over 2.4 million copies in Korea and will now be published in English by the American trade book publisher Penguin Group. The announcement was made by the author's Korean publisher Sam & Parkers on Wednesday.
The book will be available to readers in China, Japan, France, the U.S., and the U.K. All the proceeds will go to underprivileged children and the elderly,  according to the Harvard-educated Ven. Hyemin.
The Penguin Group, owned by Pearson PLC, a global media company and owner of the Financial Times, is a trademark book publisher. Penguin Books, its British division, is headquartered in Westminster, London. The group also published "Please Look after Mother" by Shin Kyung-sook and "The Hen Who Dreamed She Could Fly" by Hwang Sun-mi.