Hikers report possible sighting of missing Korean American woman in Portland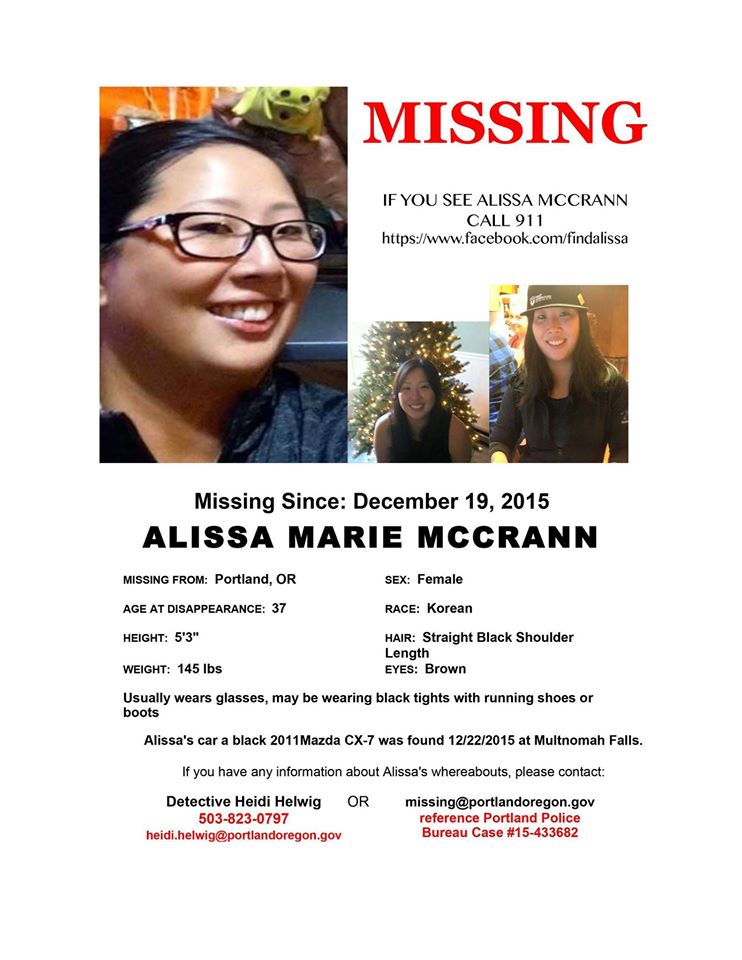 PORTLAND, Ore. (AP) — Authorities have received a tip that a missing Korean American woman was seen running on a trail at Multnomah Falls on Saturday.
Sgt. Pete Simpson of the Portland Police Bureau says hikers told investigators they believe the runner was Alissa McCrann and she was not dressed for an extended stay in the cold.
The 37-year-old was reported missing Saturday. Her car was found parked at Multnomah Falls on Tuesday and volunteers have been searching the trails.
McCrann is 5 feet 3 inches tall, weighs 145 pounds, has black hair, brown eyes and usually wears glasses. She lives with her parents and her 13-year-old son, according to police. She has no known medical or mental health issues.
Police do not suspect foul play.