Group chat leaks reveal sexual harassment rampant on campus
SEOUL, Sept. 2 (Yonhap) — A student council of a local top-tier university on Thursday put up posters revealing a group chat of male students verbally harassing fellow female students, the latest in a series of similar cases that reflect a distorted sexual perception prevalent on campus.
In the excerpt revealed by the female student council of Seoul's Yonsei University, the male students habitually insulted women through the chat room of the country's most popular messenger application Kakao Talk. The room was comprised of 30 male students.
The comments included "go rape her at first sight," and "I want to order a woman (for a late night snack)."
The student council declined to comment on how they obtained the contents of the group chat or who were involved in the incident.
The university's center for gender equality said Friday the case was filed before it went public and that it is looking into the case to determine if the students involved can be punished based on school regulations.
Earlier in June, Korea University, another prestigious school in Seoul, was embroiled in a similar scandal after text messages from a chat room of eight male students revealed that they had been habitually harassing women for about a year.
They even shared snapshots of random women taken on the subway, according to a special committee formed to represent the victims.
The case came to light after a member of the chat room blew the whistle.
In July, a student council of South Korea's top-ranked Seoul National University also revealed messages of male students at College of Humanities sexually humiliating their fellow female students and making misogynistic comments via the mobile messaging tool.
"Those (students) involved in the cases belittle women as a way of expressing their masculinity and strengthening solidarity," said Roh Sun-yi, activist at the Korea Sexual Violence Relief Center. "Those remarks can be made because the members of the group think they have a certain consensus that allow such comments to be permissible."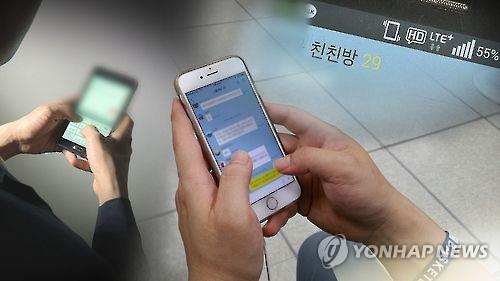 Kim Na-yeon, senior student at Yonsei University, said the fact that the latest incident broke out only a few months or weeks after similar cases at other universities made headlines shows how so many people are indifferent towards sexual harassment.
"It's a shame that they are not aware of the fact that what they are doing constitutes a sex crime," she said. "Such men sexually harass women without guilt, not noticing that they are trampling all over the rights of those who are being harassed."
There are also voices that sympathize with the male students, saying they would have had such talks because they thought the chat room was private.
The local judiciary, however, views online chat rooms as a public place.
"There is a number of court rulings that define mobile chat room as a public place," said lawyer Rho Young-hee, former spokesperson for the Korean Bar Association.
"There is no guarantee that the talks people have will be kept between themselves and the mounting number of recent cases — series of similar scandals at local universities — just backs the court's view that they have a high possibility of going public," she said.
Meanwhile, some experts view the recent phenomenon as a positive sign of change.
"I am pretty sure those schools are no exception," professor Koo Jeong-woo at Seoul's Sungkyunkwan University said. "Still, the fact that some people have started to feel uncomfortable with such behavior and have brought these issues to light is quite significant, and now our role is to actively discuss and find a way to break away from such bad practices."